Bangalore always surprises you. Just when you think that you have had enough fun and wish to cosy up in your home, there comes a new and exciting event that is so tempting you do not want to miss it. Bangalore is filled with such great events. Everyday and every night, the city offers you something or the other. There is a nice drama going on somewhere in a theatre while the shopping malls have announced exciting offers. There is something for all kinds of people whether you are interested in movies, theatre or partying.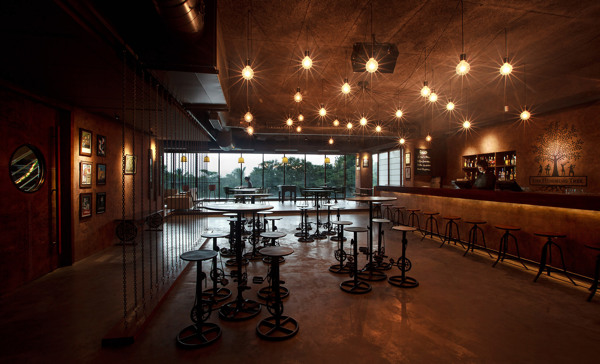 So, if you are searching for the events in Bangalore today here is a list –
Masala Coffee live. Presented by G-Shock
Date – Thu, 22 Sep 2016
Time – 8:00PM – 11:00PM
Organised by – Hard Rock Cafe
Where – Hard Rock Cafe Bengaluru
Ticket – Rs.1000 onwards
The band that is in news for all the good reasons – Masala Coffee, will be in town. The band has a passion to create great music. It blends all genres of music and brews out a wonderful combination of sound. Thus, the name Masala coffee. The music included will be from north India, Bangalore, Chennai and Kerala.
Bacardi Club Nights ft. Parvaaz presents 'NOOM': An Immersive Experience and aswekeepsearching
Date – Fri, 23 Sep 2016
Time – 9:00PM
Organised by – Bacardi NH7 Weekender
Place – The Humming Tree, East Bangalore
This is one of the happiest music festivals in the town. Put on your comfy shoes and get ready to rock the night. You can also sing along and move to the rhythm.
Jus' Improv
Date – Sat, 24 Sep 2016
Time – 8:00PM – 10:00PM
Organised by – Jus Trufs
Where – Jus' Trufs, North Bangalore
Ticket – Rs.300
This is one totally unscripted theatre show that will keep you mesmerised for a long time. There will be seven extremely talented improvisers, who can make you laugh and enjoy the night to the fullest. The group of artists includes Nasir Engineer, Madhu Shukla, Abhishek Desai, Rohit Nair and ShrirupaSengupta. If you want to enjoy a light hearted laugh, be there.
Shobana's New Production Dancing Drums – Trance
Date – Sun, 2 Oct 2016
Time – 4:00PM – 6:00PM
Organised by – TVK Cultural Academy
Where – Chowdiah Memorial Hall, North Bangalore
Ticket –Rs.1000 onwards
Renowned dancer shobana will be in town to mesmerise you in different dance forms. There will be music, there will be rhythm and then there will be dance. Along with sensual poetry and the traditional dance of Bharatnatyam, the dancers will tell you the story of Siva, avatars of Vishnu, Mary Magdalene and various other heroes. Get ready for a visual treat with Indian classical, qawwali and Bollywood music that will keep the audiences in a state of Trance.
These are some of the most interesting events that will take place in the coming days. If you are in Bangalore on these dates, you must certainly be a part of these interesting events.