Indians who are resident in USA miss their country especially during festival season and most importantly during Independence Day and republic day. Independence Day is as important as any other festivals for Indians who are resident in US and this day brings them chance to be proud of their nation. Thus, a better way to be connected to their country is through live stream. It is not expensive and it is good thing that makes them feel at home on Independence day and make them more comfortable. You can not only watch movies, your favorite stars but also follow political situation in India and thus all the Indians in US will come to know about how their land is functioning and developing.
But Indian TV Channels can help to watch all Indian shows, movies, series and sports. There are many options for NRIs such as: Indian television channels from YuppTV, Comcast, Dish TV and My Indian TV.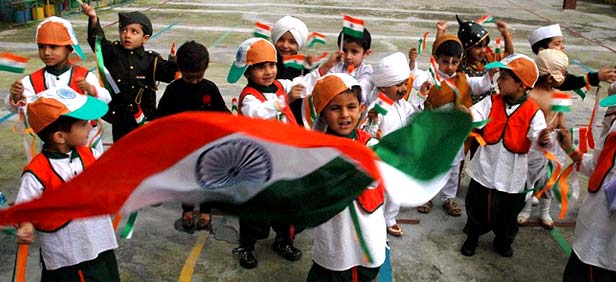 However, many people have Comcast connections, but this one is not recommended for Indian television channel watching as there are limited channels and it is very expensive. Dish TV is also good option to watch Bollywood stars or TV shows and it is much easy to use. The other option is to use My Indian TV and watch your favorite Indian programs and be updated with latest situation in India.
There are various shows, programs and channels on Independence Day but I recommend watching your favorite programs on Independence Day with YuppTV as there are Independence Day discounts. It is very cheap and there are some free channels to air too. There are channels in 13 regional languages with lots of options, such as purchase monthly package at just $9.99/month, also if you invite your friend you are gifted with amazon gift card. Similarly, if you purchase 1 year package you will get a ROKU 2 Player of worth $70 absolutely FREE. Another major advantage is YuppTV is much compatible with lots of devices and also has application on the major selling smart televisions also, so you need to only download this app and start using the TV without buying anything extra, for e.g. Samsung TV.
When we talk about Independence Day, In India, the children fly kites or tirangas, making the sky look colorful. On this day, the politicians remember and pay tribute to all those who fought for freedom. Patriotic songs fill the air the entire day all over the streets with the spirit of bravery and patriotism.
In US, the Indian resident gathers at the Indian ambassador's residence to invoke feelings about their national pride. Patriotic songs are played in the background and the ambassador talks about the promotion and proliferating the Indian culture since the Independence. His remark ends with the national anthem. This is very proud situation that brings a sense of belongingness to every Indian wherein they sing "Jana Gana Mana" along with everyone else present at the event.
Thus, one needs to understand that patriotism should reside in the heart of the individual not only flying kites or singing songs.