There are many ways you get exposed to information about public health issues and they often happen without your conscious realization. For example, the last time you used the restroom at work, you might have noticed a sign on the bathroom stall door from a local health organization that explained proper hand washing techniques. Or, maybe your preschooler brought home a notice about how important it is for all class attendees to be vaccinated against common, preventable diseases.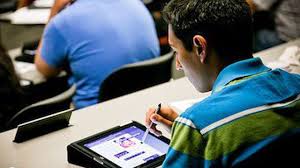 However, it's also important to take a more proactive role in public health issues. There are numerous things you can do to become more educated.
Seek Out Information About the Most Pressing Health Matters
Undoubtedly, there are at least a few public health issues you are more aware of than others or those that you have a greater personal interest about. Although you should certainly do what you can to deepen your understanding of those issues, it's also smart to find information about the problems that health experts and organizations have deemed the most severe within society.
Then, you won't have to worry about becoming oblivious to major issues that matter, not just to you, but also to your fellow inhabitants of the planet. Also, keep in mind that even if a certain concern does not apply to you currently, things may change over time.
Listen to Public Health Podcasts to Get Current Information
Maybe you lead a very busy lifestyle and have good intentions about becoming more informed about public health matters but already feel pulled in so many directions that there's not enough time to devote a lot of energy towards active research. In that case, think about downloading a few of the top public health podcasts and listening to them on the way to work, as you help the kids get ready for school, or when you're making dinner.
Podcasts are designed to deliver topical information in a way that's very accessible to laypersons. If you're interested in public health but aren't sure how to go about broadening your knowledge, podcasts offer good starting points and are often broadcast by notable groups or health specialists.
Pay Attention to Food Recalls
Food safety concerns are regularly brought up on news reports, particularly during announcements about recalls due to possible contaminants. You can learn about food-related recalls through several methods. Government officials in the United States publish press releases through the FoodSafety.gov website, but recall notices also get posted within supermarkets and on manufacturers' websites.
Because food safety concerns are increasingly common, many people are so conditioned to hearing about them that they ignore those information channels. Do the opposite and get in the habit of checking for need-to-know information about food recalls at least once per week. Even if you don't find out anything that relates to the products you buy, you might learn something about a product you know a friend purchases often, then spread the news to her.
Pursue Public Health in a Professional Sense
Perhaps you're so fascinated by the public health sector that you've been seriously thinking about going back to school and getting qualified to pursue a related career. If attending classes on a physical campus isn't feasible or desirable, learn how you can obtain a Masters in Public Health online. Taking this approach allows you to get your degree conveniently and emerge ready to lead the way in changing public health for the better.
Some people understandably feel that because public health encompasses such gigantic issues, it's impossible to make positive impacts. However, getting informed is the first step to progress. Thanks to the tips above, you can start learning more about public health today and figure out how to best make your mark on the well-being of others, plus your own health.