Running the car through the car wash once a week is a no-brainer for some people. They like the idea of keeping their car clean and shiny, even when the weather makes it challenging. This is especially true for first-time car owners who are proud of their first purchase and want to keep it new-looking for as long as possible. But everyone doesn't feel the same way. They fear that the high pressure wash, abrasive brushes, and detergents can do more harm than good. The reality is that, depending on the type of car wash you go to, the washing process may be either good or bad for the paint.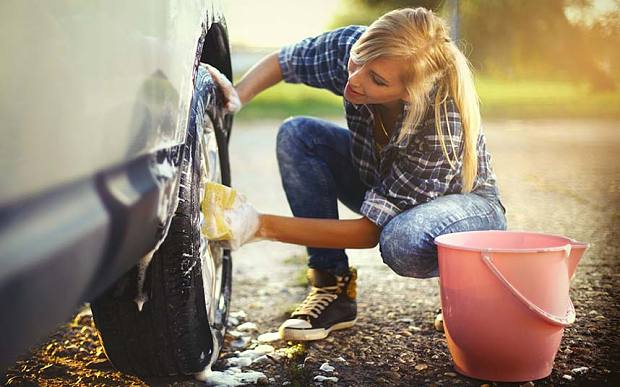 Below are some tips to help you choose the right car wash at the right time to keep your vehicle looking its best:
Don't choose by location alone – You may be tempted to drop by the car wash that is between home and work for the simple convenience. But making your choice based on location could be a big mistake. If you have to drive to the other side of town to wash your car, it's better to do so less frequently and get a safer wash that won't do any damage.

Avoid Brushes – Many of the car washes at service stations have the automated brushes that sound like they give the vehicle a real thrashing. That's because they do! Instead, opt for soft-touch washes. @the-car-wash offers Autec Soft Touch that gets cars clean without damaging the paint.

Look for Additional Services – It's easy to get hung-up on how the exterior looks and forget about the interior. Although some automated services are fine, a car wash that also offers detailing will give you a broader range of services to choose from to keep your car clean and shiny inside and out.

Consider Your Budget – Keeping your vehicle clean is definitely an investment but you don't have to pay outrageous prices to get your car cleaned. Businesses that give you free car wash passes for purchases are often the ones that have automated car washes that you should avoid. Instead, look for a carwash that offers a choice of wash packages and choose the one that fits your needs and your budget.

Don't Forget to Clean the Car in the Winter – It' normal to slack off from washing vehicles in the winter when keeping them clean seems to be impossible. The problem is that when the roads are bad, salt mixtures are used to melt snow and ice. When the mixture gets on your vehicle, it can lead to rust. That means you should try to wash your car as soon after driving on a road that has been salted as possible. Since you probably don't want to wash it in your driveway in freezing weather, a car wash is the best choice. Use the same guidelines for choosing a washing service in the winter that you would for summer.
The dust and dirt that accumulates on a vehicles surface can cause dulling of the paint and lead to scratches. A car wash that offers the right type of cleaning is a better choice for your car than letting it go dirty.