It's easy to find and buy motorcycle riding jackets if you wish to buy one. If you don't carefully select this important piece of protective clothing, you might regret your purchase later. The following checklist will help you invest in the right piece of clothing, so you can be guaranteed comfortable, carefree riding fun.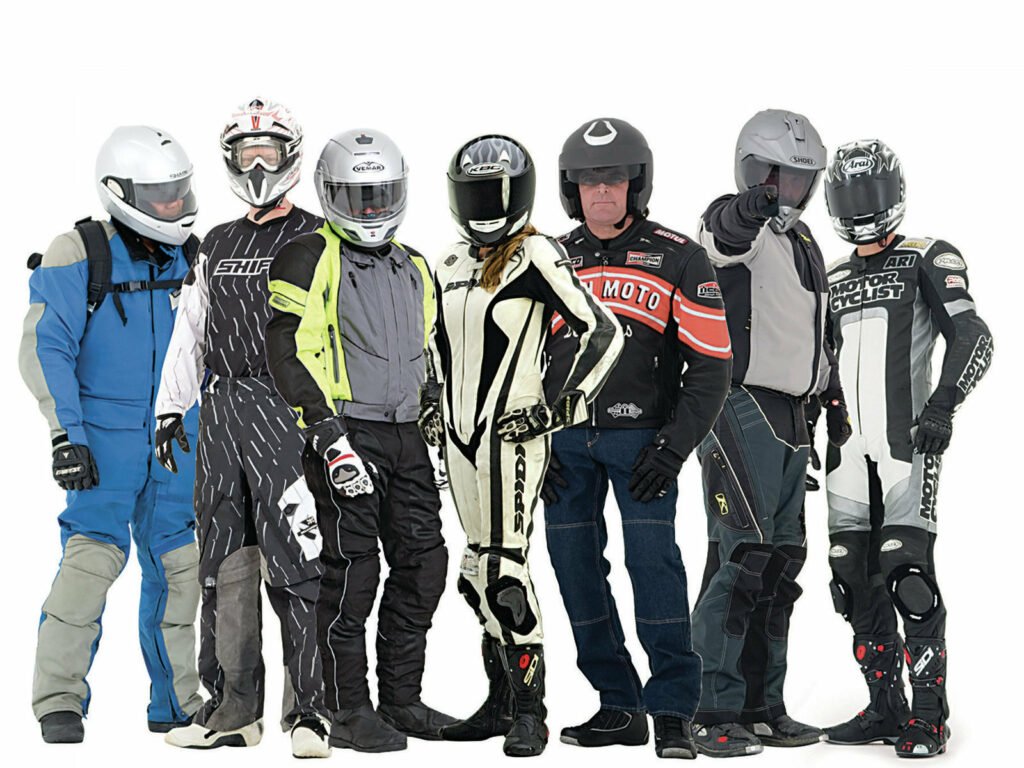 Choose a Jacket to Match Your Riding Style
The first decision you need to make is whether you really need a separate motorcycle jacket, or if it might be better to buy a one-piece motorcycle suit.
One-Piece Suits
A one piece suit is full body protection which fits close to your skin and won't flap in the wind while you're riding. If you like to race your bike or sail through traffic on the freeway on your sport bike, you might prefer purchasing a one-piece motorcycle suit.
Two-Piece Suits
The combination of a motorcycle jacket and pants is ideal for people who want flexibility. If you're just taking a casual ride, you won't have to take along both pieces of your outfit. You can simply pull off your jacket and replace it with an everyday coat when you get to your destination.
Choose Quality Material
Bikers argue over the basic question of whether a motorcycle jacket made of textile or one made of leather is a better choice. These materials differ greatly from one another, but they do have one thing in common: the performance of the jacket will depend greatly on the quality of the material and how it's manufactured. It takes a lot of experience to recognize this type of quality. That's why it's helpful for less experienced or entry-level riders to seek advice from more experienced riders.
A Motorcycle Jacket's Age is a Factor
When choosing a motorcycle jacket, you should note the model's age. Older jackets typically don't offer the same safety or comfort common in the industry today. This means the outer material as well as the protective padding might not give a rider enough protection from injury in case of an accident.
Look At the Jacket's Color
Most motorcycle riders have the same favorite color: black. In low light environments, however, a black motorcycle jacket can be very difficult to notice in traffic. That's why you should choose a jacket with an easy to recognize color. You can buy jackets in signal yellow or orange, or even ones that use large panels of reflective material. These will be visible when other drivers or riders shine their lights your way. This ensures good visibility and safety.
Safety is Paramount
When choosing a motorcycle jacket, you should always keep safety in the forefront of your mind. Because of its texture, leather is denser than textile weaves. As soon as the leather is placed under mechanical strain it undergoes a process of load distribution by stretching slightly. This protects the material from ripping easily. Textile materials perform worse than motorcycle jackets made of leather in this respect. It's easier to tear the weave, causing unprotected areas of your skin to slide across the pavement. That's why you should be sure that motorcycle jackets made of a textile weave are reinforced with materials like leather or kevlar.