Most of the home decor projects need to be handled by experts. A professional help is essential to enhance the beauty of your house. Many people feel that painting is the easiest job to do. All you need to do is just soak the brush in paint and start applying on the walls. However, it is not as easy as it seems because while painting you come across a lot of issues, which need to be tackled by an expert.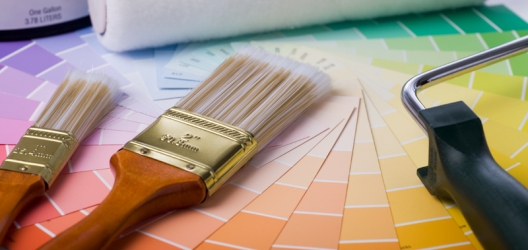 The difficulties you may face while painting your home walls yourself:
The need of right supplies: There are multiple tools available to do presentable painting. It is a bit tough to select the best among them if you are not well informed.
Prepping: Every wall is not same in texture. You need to test them before applying anything on the surface. Old walls may have lead content, which needs professional help to remove them. If there is wall paper pasted, you need to remove them without even an inch of sheet left on the wall. It will be easier to soak them sufficiently before removing
Repair: If an old wall needs to be painted, it may have cracks, which need to be repaired and you need to apply skim coat to have smooth walls. There will be bumps and some places where plaster has broken you will need mason's help or advice of a skilled painter to cover the walls. Before applying primer, you have to remove stains. Few stubborn stains need to be removed properly by professional painters.
Now, you can imagine the need to appoint a well trained painter to have your walls look refreshing and adding more elegance to your interior decor.
Here are few guidelines to help you have the best painter appointed:
Verify if the painter is having any certifications with him/her.
You can ask about their credentials from their previous customer. This will help you to know more about the painter's working ability.
Take quotations of various painters before appointing the person to paint your home walls. To paint walls of home is little expensive project, hence you need to plan a budget.
You have to know what kind of technique they will use to do the work elegantly. Using modern painting tools will have the work efficiently done. Whether they know the paint the wall in accordance to modern way of painting walls, as to be confirmed before embarking on finalising the consulted painter.
They should be insured or bonded. While working on the project if they get injured, the responsibility should not be beard by the house owners. If you feel any doubt, ask them to show the premium papers.
You have to consider the time it will take to complete painting of all walls. It will be advisable to ask them before the work starts and make sure that don't ask extra wages for the extended time.
It will be better to take cost quotes for completing the project. If possible don't appoint them for daily wages.
To know more about painting services in London, you can refer to websites of reliable paint contractors.