It's not been that long that Brian came into my life. Yet it feels like I have known him forever. Mornings have stopped being drowsy. Exercise was never so much fun.
I never thought I would meet a male who will be so patient and caring, who would listen to all my sob stories and complaining without showing a tinge of irritation or annoyance.
But then I did. Tyler is an amazing friend and a lovely companion. He is my two year old gorgeous Golden Retriever. Ever since he walked into my home and heart, I have been having the time of my life. I have been doing a lot of creative things. Redesigning the house to make it more cozy and friendly for Tyler has been a top priority.
Any homeowner would vouch that having dogs in your life and home is absolutely wonderful. Making your home wonderful for your dog, is another story. Some intensive research and a bit of jogging around in décor and dog stores made my task a tad bit easy. These are a few of the things I learned.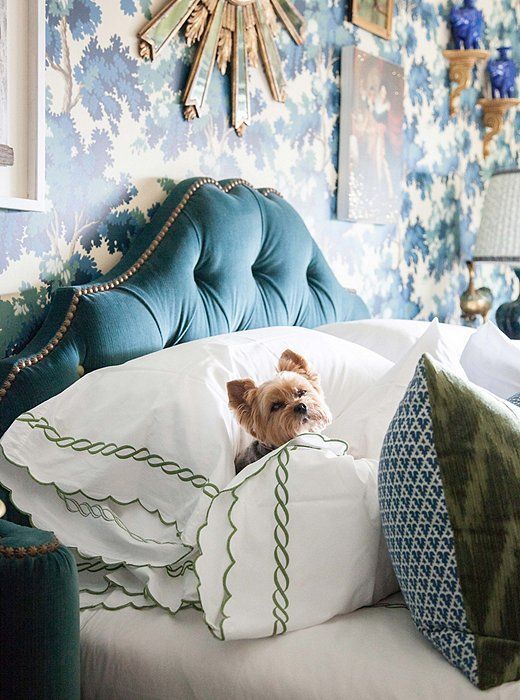 Begin with the Blankets
Dogs will run and rush and jump on beds and sofas. They will shed. They will also bring along the gravel grains and the mud stains. But what if these never reach your precious velvet and silk sheets and seats?
Here is an idea. Blanketing is a simple and affordable option to keep your sofas stain-free. Old, unused, quilted, crocheted- bring those blankets out. Wrap them around your sofa seats and handles as creatively and sturdily as you can.
Duvet covers are great for your bed. Keep these on to keep your bed stain and dirt -free. What makes blankets and duvets work are their easily washable and durable nature. Dog hair, sand grains, and dry mud can also be brushed off easily.
Besides, these also lend a whole new personality to your furniture. So, you don't compromise on looks or utility. Win-win, don't you think?
Say yes to Stain-resistant Fabrics
All dog owners have finally found the holy grail of dog-mess woes. Stain-resistant fabric, crypton is the new news-maker in the doggy land. They are so convenient and stylish that they are being used in a lot of homes that do not have dogs as well.
Crypton really works to keep your home clean. It is resistant to smells, bacteria, dirt and a variety of stains. It is available online and at stores.
Another great option is Ultrasuede. Both pocket-friendly and chic, this fabric will charm you. It's resistant to dog wear and tear. It looks smooth and suave and stays cool in all climates. Your pet will love you for this one!
However, if you are not being able to find the right fabrics, fret not. You can pet-proof your fabric. So you have seen those boards about Teflon-coating? This is the time to visit those shops.
Teflon is a stain repellent chemical that protects your soft fabrics. Teflon coating will cost you anything between $6 to $9 per yard.
Give them a Space of their Own
We love our pooches and they love us too. But how about giving them a little privacy and space? Most of us assume that dogs love to cuddle and be with us all the time. They do.
However, a little me- time could do them the world of good. Mark out a space for your dog. Put up a comfortable bed there. Close-fitting stone tiles and hardwood floors should be your choice of flooring. They are easy to wipe, mop and vacuum. Paint the tiles in fun shapes and colors if you want to add a quirky edge.
Have a shelf or two filled with their favorite treats. Keep their favorite toys around. Hang out with your dog in this space. Soon, you will find that your dog has grown quite fond of this space and likes to eat, snooze and lounge there.
Take care though, that your dog is not spending all of its time there and is indulging in enough outdoor play as well.
Create Dog Friendly-outdoors
Dogs are meant to play and make a mess. If you like me, love your dog, but are scared of the muddy- paws effect, here's an idea. Fake grass! Synthetic turf has been around for quite some time. Substitute your grass garden with fake grass.
Let your dog roll, play, twist, jump and dig in your new garden. No uprooted grass, no muddy paws, not easily stained, water and stain-proof and a complete natural- grass feel and softness are a few attributes of fake grass that make it a very pet-friendly choice.
The great part is that you can also have small doggy parties in your very own lawn now, without thinking about the huge mess.
But, if you chose to retain your original garden and landscape, make sure you make a doggy space or mudroom for your dog at the entry of the house itself. Your pooch can come and clean himself there, hop around with dirty feet, shed and shake, and then enter the home cleaner and calmer.
Indulge in Canine-inspired Decor
Bet this got your attention? While we may spend a lot of time deciding on which work of art should decorate which wall and which rug should cover the floor, there is some inspiration waiting right before us. Our pet pooches. Redecorating with canine art can be a lot of fun. Begin by framing and hanging some naughty and cute pictures of your dog on the wall. Make them feel like the spotlight is on them. You will have a happy, content and not to mention, better behaved dog. After all, the hero of the house can't go rogue. Buy creative collars and leashes in different prints and colors and hang them on the wall. You have some interesting wall- art right there. Rev up the pet-food section of your kitchen, by storing dog- treats in graphic canine prints jars and canisters.
Your kitchen will make quite a statement!
To wrap it up
So now that you know creating dog-friendly homes is simpler than you thought, get working. Make the changes and let us, all dog lovers too, know what ideas worked best for you and your dog and how we can use them !