It's always good to and save a bit of money where you can and in this article we're going to try and help you do just that. While it's unlikely that your garage door opener will ever break down as they usually last for years with no issues, it may happen one day. Many issues will require you to call out an expert but there are some issues you may be able to fix on your own. So sharpen off your DIY skills as we tell you how to carry out your very own garage door opener repair.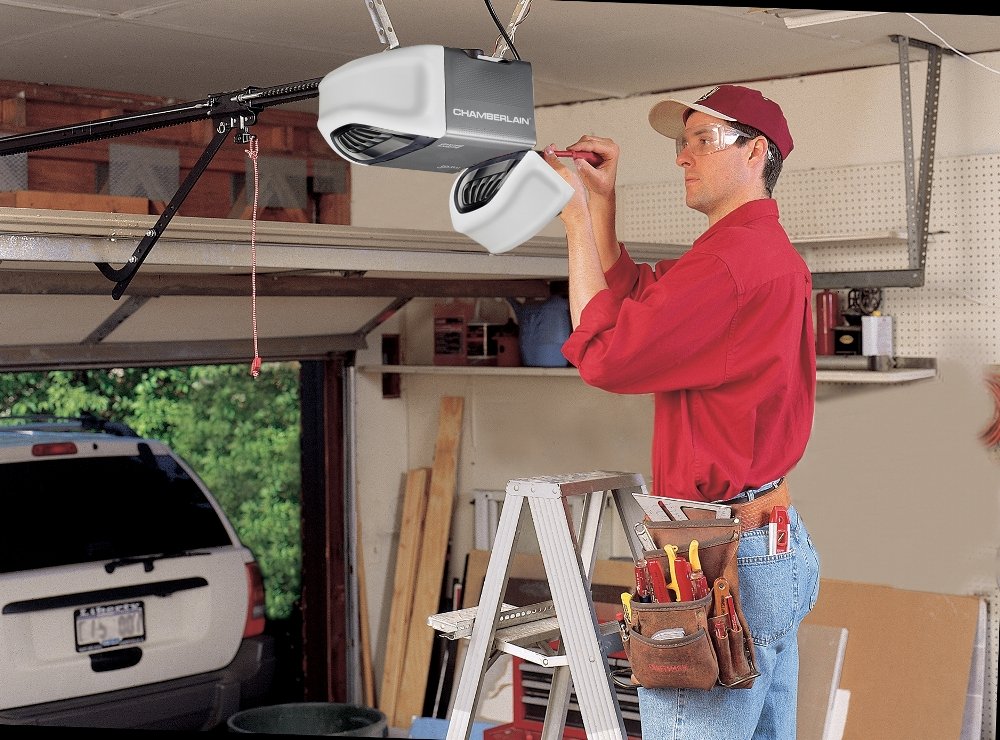 First: BE SAFE!
Always work with the door down to keep yourself safe. If you pull the emergency release cord when the door is open and the issue is with a broken door spring the door will probably crash straight down. This could hurt you or someone else while you are working on the door. It also probably won't be too good for the door itself either!
Unplug the opener before you carry out any work on the garage door. The biggest danger is that you could electrocute yourself if you work with it plugged in. But there is also the fear that someone might press the button on the remote while you are working and bring the door down while you are working underneath it.
Second: Check The Door
Before you start any work you want to check the emergency release cord with the door stuck to see if it works OK. This will tell you if the issue is with your garage door opener (it will work) or with the tracks, rollers and springs (it won't work).
Problem #1: The Remote Doesn't Work
If the remote doesn't work even though everything is fine when you use the wall switch then the issue will be with the remote or the receiver. Try changing the batteries first and if that doesn't work then the next step is to try a new remote – if you can't find one for your model then a universal remote might work. If you're still getting nowhere then the next step is to install a new receiver into your system, which should cost around $60.
Problem #2: The Wall Switch Doesn't Work
If the wall switch doesn't work but you can still use the remote then you will need to replace the wall switch or the wires. You can test what exactly you need to replace by unscrewing the switch and touching the two wires together (don't worry, you won't get a shock!) You can tell the switch is faulty if the opener starts working. In this case you simply need to buy a replacement switch for your model. If it doesn't work, replace the wires in the wall switch.
Problem #3: Door Doesn't Go Down Until You Press The Wall Switch
If your door goes up automatically but doesn't go down until you press the wall switch then there is probably an issue with your sensors. Make sure they are in alignment with each other and if they are check to see that the sensor light it lit up when nothing is between them. If there is no light showing at all then you will struggle to carry out any DIY garage door opener repair, you will need to buy a new pair of sensors for your garage.
Conclusion
All of these tips can help you to carry out your own DIY garage door opener repair for simple issues that you may have. If you don't feel comfortable doing any of these on your own then you can always detect the issue and then call out an expert to complete the job for you. It's always better to pay someone to carry out a repair well than to do it badly on your own.