If you are thinking about filing for divorce or if your significant other has initiated the process, then it is time for you to hire a lawyer and get what you ask for. A divorce or separation is an unpleasant process, since it requires a lot of stress and attention to detail. One of the major reasons that the process is so prolonged is the unwanted delays that can occur when you try to do it yourself. These obstacles can be easily thwarted if you have an experienced divorce or family lawyer on your side, guiding your every step.
To grant a couple a divorces, the court needs to settle a few major things like division of assets, spousal support, child support or even restraining orders – but that is only in extreme cases. When it comes to negotiating, most parties rival each other so that they get their best interests. This can become a nasty process and only a lawyer can help you get through it without problems. Some of the reasons for you to hire a divorce lawyer include.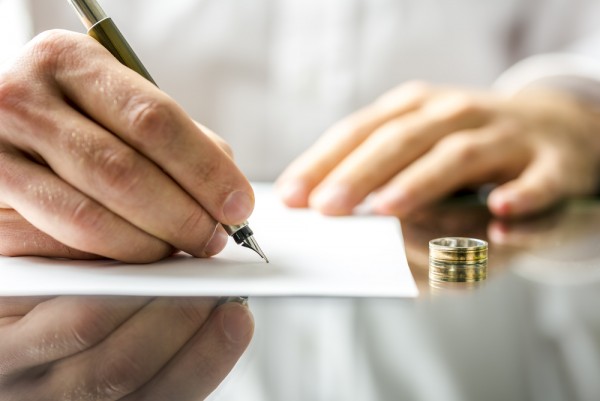 Objectivity
Emotions run high during a divorce and an outside party will help you understand and keep calm about everything that is happening. Attorneys have a more objective look in regards to your case and do not make rash decisions about your life. For example, just to get the entire thing done with, you might wish to settle as quickly as possible, while your attorney will take a good look and see the pros and cons of settling so that he or she can give you the best result.
Paperwork
When it comes to a divorce, you wish to have everything dealt with. This means that often, you either forget or misread something in your divorce papers. This can cause unwanted problems for you later on, so it is important for your lawyer to deal with all the paperwork. He or she will make sure you have all the documents you need and that all of them are in correct order.
Expertise
Handling complex cases where the property is extensive, lawyers with connections in high places are very useful. Giving both parties of the former couple their financial interests often requires a team of consultants, all of them trained to think of and tie up any loopholes they see. They will give you knowledgeable support for your arguments and help you understand what you have to do and why. So, instead of going on what you feel like is best, hire a lawyer who has good connections and education in when it comes to family law.
Family lawyers work hard to get their clients and their families what they need. Everything from divorce settlements to child custody is in their hands, thus giving you all the information and help you require. As a divorce lawyer, it is important for them to listen, judge and form an opinion before the case goes to court. Solving disputes is their professional obligation, thus they will do their best.
Henry Ross is one of the leading professionals in the IT industry. In his free time, he gives legal advice to families and couples in need and refers them all to http://www.djpsolicitors.com/.