If you have been named the executor of someone's estate and you have never been in this position before then it is highly likely that you will have one or two questions regarding your rights and responsibilities. Being named as the executor of an estate can often prove to be a complex and slow process to deal with and it can take its toll on the person responsible. The task can prove to be especially difficult if disputes arise at this delicate time in people's lives.
The Responsibilities Of The Executor
There are numerous responsibilities for the executor to take into consideration, far more than many who have no experience of the role expect. Just some of the basic tasks that you may be required to carry out may include, but not be limited to, the following:
Legal And Tax Responsibilities
Applying for a grant of probate if based in England, Wales or Northern Ireland, or confirmation if in Scotland. This is to prove to all concerned that the executors have the necessary authority to handle the deceased's estate and all assets held in the name of the deceased.
Recognising and managing any claims that may be made against the estate.
Filing inheritance tax returns and paying any outstanding tax that may be due.
Dealing with any capital gains or income tax returns that may need to be filed and paying any tax that has to be settled on these accounts.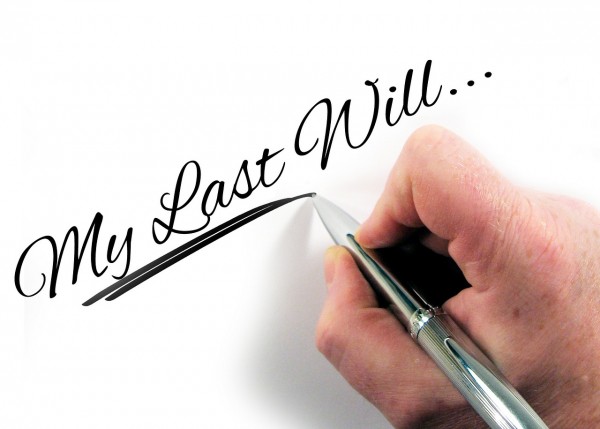 General Administrative Responsibilities
Notifying all of the relevant parties of the death, including any institutions or organisations that may hold assets of the deceased.
Collating an inventory of the deceased's belongings, assets and debts.
Paying and finalising all outstanding bills held by the deceased.
Searching for any previously unaccounted for assets.
Preparation and distribution of assets to all parties concerned.
Following the deceased's wishes as closely as possible.
Things To Consider Before Accepting Responsibility
Having the responsibility of being an executor of a will is no mean feat and is a task that should be given thorough consideration before taking it on. Keep in mind that things can, and do, go wrong. There can be disputes that need to be settled and unexpected surprises can be unearthed as you delve deeper into the estate of the deceased.
Executors can find themselves in legal and financial wrangles should the process of executing the will prove not to be plain sailing. In the litigious era that we live in, executors would be well advised to seek out some form of protection before agreeing to take on the responsibility. Executor protection insurance, for example, can help to give the executor the peace of mind necessary to carry out their task in a professional manner.
Can You Refuse To Take On The Responsibility Of An Executor?
In short, yes. If you are asked to carry out the role of an executor, but refuse to take out a grant of probate, then the responsibility will be passed down to the substitute executor should there be one named within the will.
If there is no executor named or the executor does not wish to take on the responsibility and no substitute has been named, beneficiaries can then apply to administer the estate themselves.
Peter Collins is a director at LFC Risk and Insurance, an Essex company that provides business and individuals with bespoke insurance and risk management solutions.