European EHIC Services sometime pose confusion to most of the people. Many people do not even understand the value of this service and from where to avail the benefits related to it. Here we will discuss in brief about the European EHIC Services and what is in it for people like you.
EHIC is a European Health Insurance Card which stays valid for 3-5 years. It covers your medical treatment when you travel around the European countries. The card gives you opportunity to be treated at same level as the residence of that country in any local governmental hospital. NHIC does not cover every medical benefits under the Sun and thus for some treatments you have to pay for the treatment. However, if you have any chronic illness or some disease that existed previously, then you are liable for free check-up at the government hospitals.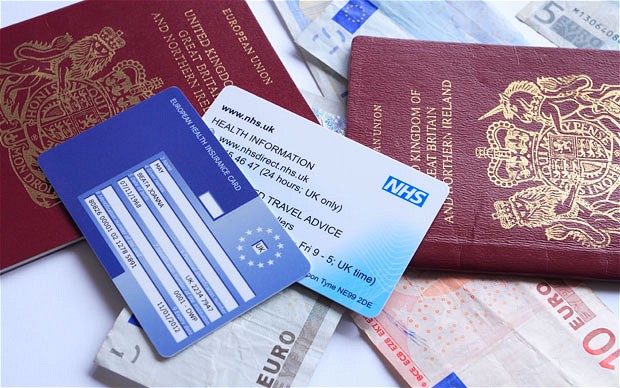 In nutshell, mentioned below areas that are covered by the EHIC:
If you are faced with any illness whose treatment is necessary
The card helps you get free treatment from the local hospitals
You might have to pay minimum contribution fee to the local hospital, as applicable to the people living in the country.
Regular maternity check-up and care is also included in this benefit.
However, you cannot consider EHIC as replacement for your PTI. Therefore, prior to making any plan for travelling, consider taking Private Healthcare Insurance along with your EHIC. Moreover, if you are planning to go abroad particularly for treatment, then EHIC will not provide any such benefit.
Eligibility for European EHIC Services
Being a resident of UK provides you benefit in few European countries such as Iceland and Norway, where you get treated at lowest cost in case you are going through some chronic illness. But not every UK residents are covered in under such schemes, and, therefore, taking EHIC card becomes a necessity. People who are residents of UK can get EHIC but those who are considering to or are leaving the country to live abroad, cannot avail this card.
There are certain requirements you need to fulfil prior to receiving any EHIC. EHIC can be applied for anybody in your family. If your children are below sixteen years, and you have a spouse, then you can apply for combined EHIC. If you have any children you are taking care of, then you can also apply on behalf of the kid. However, your age must exceed sixteen years if you want to be considered yourself as main applicant. You must have name and DOB of the entire person handy prior to applying for the NHIC. Along with that, you should keep National Insurance Number with you of everyone being applied.
EHIC is issued without any charges, however, if you are taking help from any company for doing your work, then it might be possible that they will charge fee in exchange of catering the service. Beware of the fraud companies or online services and choose the most reliable.