Improve your home security by installing good quality locks that ensure 100% safety. Whether you are residing in a new apartment or a house, you must consider installing cutting-edge deadlocks to enhance the security of your contents.  If you think that the investment is going to cost you a large amount of money, then that's not the case. Most deadlocks are affordable. Moreover, you cannot put a price on the sense of security and peace of mind they bring.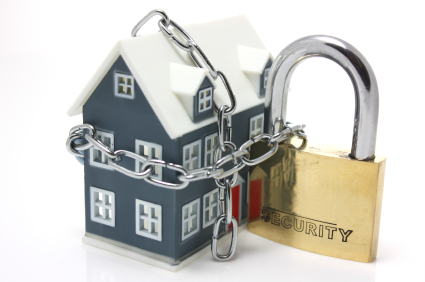 Why Deadlocks?
Deadlocks are more secure than the common standard lock. It is not possible to enter through the door if the right keys are not used. Deadlocks or deadbolts are specially designed locks that can be moved only by rotating the cylinders inside the locks with their own particular keys. The cylinder operated locks have either double or single cylinders.
If you are installing a single cylinder lock, you can use the single key for rotating the cylinder and the knob of the device. But in case of double cylinder deadlocks, you have to use both the keys to openthe locks and open the door. In most cases, no knobs have to be moved in deadlocks with double cylinders.
Precaution before Using Double Cylinder Deadlocks
The use of double cylinder deadlocks is banned in many places. Authorities have realised from various previous accidents that it becomes difficult to open the lock at times of major crises. There have been fireaccidents where the victims succumbed due to suffocation and fire as they failed to open the complex door lock in time.
Nonetheless, you can check with the local authorities in your area and find out if you can use double cylinder deadlocks. In most cases, the locksmith can guide you better as they are local to the area and know of all rules and regulations related to locks. If the double cylinder deadlocks are prohibited in your area, go with the single cylinder deadlock to secure your outer doors.
A Few facts of Installing Deadlocks
If you stay out of the house most of the time, you may feel like improving the overall security of the home from buglers and trespassers. Investing in a deadbolt can be an effective measure as well an affordable way of enhancing the security of the property.
You can get a variety of deadlocks to secure your home. Visit the local retail store or go online to shop for the locks as per your preferences. However, taking guidance from a reliable locksmith may be the best option. If you are novice about locks, understanding the right ones to shop can be difficult. So you may ask your residential locksmith service provider to help you select the right deadlocks for enhancing your home security.
If possible, install a burglar alarm along with the locks. This will help you and the neighbours will be alerted in case of any trespassing by outsiders when you are not home. Besides installing surveillance cameras, and alarms, make sure that you are installing strong quality deadlocks.
You can get one such lock for the back door of your house too. Often, burglars enter the property through fire exits or the back door. Having a deadlock on these doors will definitely help.
Keep a spare key in your pocket or wallet or with a family member. Otherwise, you will face difficulties if you lose your keys.
About the Author:
Top Lock Locksmiths Melbourne Emergency 24 /7 is a 24 hour emergency Locksmith service that is responding to calls 24 hours a day, 7 days a week. Top Lock Melbourne Emergency 24/7 are industry accredited locksmiths and will only assist with entry into a house/business/car where