Even the most comfortable new drivers can benefit from brushing up on safety tips and guidelines. By incorporating defensive driving techniques into your daily life, you can prevent physical harm, including death, to yourself or others. Defensive driving can be most basically defined as driving to save yourself and others from physical or financial injury, regardless of driving conditions and the actions of other drivers. By following a few basic tips, you can easily become a defensive driver.
While this might seem obvious, it is imperative that you and your passengers always wear your seatbelts. A basic guideline is that you should never even move your vehicle until everyone in the car has fastened their seatbelt.
Always be aware of speed limits, especially when driving in areas that you are not familiar with. Additionally, you should allow for adjustments according to weather and road conditions, as well as personal abilities.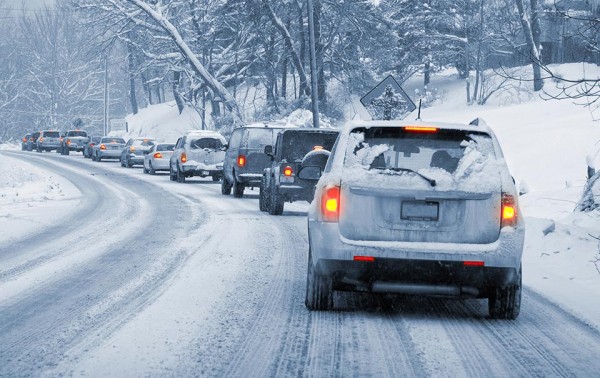 This isn't important only in terms of driving speed! Understanding and preparing for weather conditions can prevent accidents and prevent you from getting stuck in dangerous situations. If possible, avoid driving when there is severely inclement weather, such as in a snow- or thunder- storm. If driving can't be prevented, prepare your vehicle and yourself for the weather with relevant equipment and personal items.
This tip isn't limited to new drivers- all drivers could benefit from it regardless of experience! It's easy to become distracted when driving, especially when you start to feel more comfortable with it. Make sure that you have your attention on the road by making all necessary mirror, seat and other device adjustments before you start driving. Choose a radio station or CD and put anything that could become distracting away. Additionally, pull over if you really need to answer your cell phone or perform other necessary actions.
A huge number of car accidents are caused by simple negligence as to the conditions of the road. Make sure that you are always aware of where your vehicle is relative to other vehicles on the road. Be aware of lanes or roads ending and prepare for vehicles coming into your lane. Always make sure that you are making safe and legal lane changes and turns. When turning, keep your eyes on the road and other vehicles. Make turn signals about 100 feet before turning, and slow down or stop before you make a turn.
Many drivers underestimate how their own mental state can affect their driving. Avoid driving when you are excessively tired, stressed, or otherwise upset. An angry driver, for example, might become more aggressive and reactive than usual.
Keep Your Vehicle in Top Shape:
Always perform the necessary maintenance procedures for your vehicle. Not only will this end up saving you money in the long run, it will better ensure that a vehicle break down won't put you in a dangerous position. Make sure that all fluids are in order and pay attention to vehicle warning lights. A minor procedure performed immediately is usually much less expensive than a major one down the line.
By following these minor safety tips, you can become a more defensive driver. These tips will help you avoid dangerous situations and experiences, and can save your life and the lives of other drivers.
Christopher Steven is an avid blogger who is passionate about encouraging safety and and healthy practices in his community. Christopher works with the Gorospe & Smith Personal Injury Law Firm in Tulsa, OK helping families through difficult situations.