Do you ever feel sometimes like your sex life is about as exciting as watching paint dry?
Unfortunately, millions of people can probably relate to that feeling, wishing their time spent in the bedroom was more exciting than it truthfully is.
With that being the case, what are you doing (or can you do) to liven up the bedroom?
If you're short on answers, don't give up hope.
Believe it or not, there are solutions out there; you just have to know exactly where to look for them.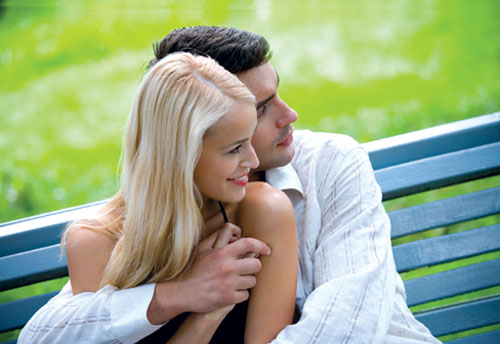 Online Solutions Abound
In trying to give your sex life a kick in the pants, don't forget that turning to the Internet may be your best answer.
Sure, you will come across items on the web pertaining to sexual relations that are not exactly G-rated. In fact, some may even be too hot to warrant an R-rating. That said you can find some solutions that could very well be the answer or answers you've been looking for.
For starters, are you able to accurately determine why your sex life is not what you want it to be?
Is there no time for you and your partner to quietly spend together? Is your partner giving you the cold shoulder more times than not? Does work, being a parent, taking care of a loved one etc. leave you no time for romance in the bedroom? These can be but some of the issues leaving you with a boring and lonely sex life.
Another touchy issue can be one of the two participants wanting protection, the other opting to go without it.
Even if two people have been sexually absent for a number of years now, one or the other may insist that their partner brings condoms into the discussion, not to mention the bedroom.
Yes, the use of condoms can be a source of contention, but many people would rather be safe than sorry.
You can find plenty of information about safe sex online, including what brands of condoms are most often recommended.
Another potential online resource is talking about the best times of the day to try and engage your partner in sexual relations.
With all of life's activities (work, kids, taking care of older parents, financial stress, health issues etc.) that can distract one partner or both, it is imperative that both individuals get on the same page when it comes to this important function of life.
If this is occurring on your lives, sit down with your partner and work out a schedule that both of you can agree to.
In some cases, one or both of the individuals will use their daily schedules as excuses to avoid having sexual relations. When this happens, it is certainly time for both to have a healthy discussion.
While daily schedules can certainly throw a monkey wrench in sexual plans, they also should not be used as excuses in order for one or both individuals to avoid providing intimacy to each other.

Is It Time for Counseling?
While online searching for the best condoms and best times of the day or night to engage in sexual relations, you can also look into sexual counseling.
Even though many couples are hesitant to see a counselor, such individuals oftentimes prove the solution as to what was keeping two people apart in the bedroom.
Coming up with the right romantic ideas to stimulate your sexual relations might be taxing one or both of you; this is where a counselor can make the difference. He or she has the ability to have you both take a step back, analyzing what isn't working and what can work in the bedroom.
You can also turn to forums and social media posts tied around sexual relations online.
It can prove very informative to read what others individuals/couples have been going through in their battles to find satisfaction in the bedroom. After reading such posts, you might come to see that it was something as simple as scheduling or just being more open to your partner about his or her concerns in the bedroom.
If your sex life needs to be revisited, going online is a great place to start the adventure.