Datsun Redi Go has been launched in the Indian car market with the highly competitive price tag of Rs 2.38 Lakhs (ex showroom, New Delhi). With the launch of Redi Go, Datsun is ready to penetrate the entry level car market in India which is currently flooded by the modelslike Maruti Alto 800, Renault Kwid, and Hyundai Eon. The major rival of Datsun Redi Go will be Maruti Alto 800 which is the segment leader in the country from more than a decade.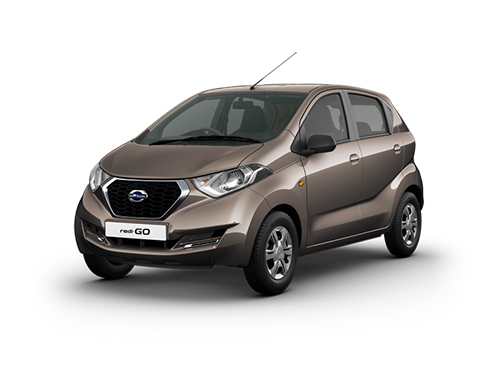 Let's have a deeper look into the package what Datsun is offering with Redi Go to compete with Maruti Alto 800.
Engine, Power and Performance
Datsun Redi Go is powered by the 0.8 Liter, 799cc petrol engine which generates 54 PS of maximum power with 72 Nm of maximum torque. The car is equipped with the 5 speed manual transmission refined gearbox for smooth riding experience.
On the other hand, Maruti Suzuki Alto 800 is equipped with the 0.8 Liter, 796cc petrol engine which delivers 48 PS of maximum power at 6000 rpm with 69 Nm of maximum torque at 3500 rpm.Maruti Suzuki Alto is also available with CNG variants with the same engine, the CNG powered variants of Maruti Alto 800 delivers bit lesser power as compare to its petrol sibling with 41 PS at 600 rpm.
In terms of power output, Datsun Redi Go clearly wins the race with more power and torque, which will further makes its acceleration and performance better than Maruti Alto 800.
Mileage
Mileage becomes one of the most important aspects if a car is built for budget constraint middle class family in India.As per the ARAI (Automotive Research Association of India) test reports the mileage of Datsun Redi Go is 25.17 Kmpl. So in the normal driving condition you can easily aspect around 22 kmpl in city and around 25 kmpl on highways.
Maruti Alto 800 is also quite famous for delivering excellent mileage. As per the ARAI test reports mileage of Maruti Alto 800 is 24.7 kmpl, and in normal driving conditions in city it gives around 22 kmpl and on highways around 24.5 kmpl. On the other hand CNG powered variants of Maruti Alto 800 delivers 30 Kmkg in city and 33 kmkg on highways. In terms of mileage, both Alto 800 and Datsun Redi Go is competing each other neck to neck.
Appearance
The all new Datsun Redi Go is launched with the fresh design while Alto 800 looks bit older.Datsun Redi Go is taller than Maruti Alto 800 and looks more muscular. Its day time running lamps makes its appearance cool and gives a feel like sports car. The car has got best in class ground clearance with 185 mm which not only makes its appearance aggressive but also makes it comfortable to drive on bumpy roads and on sharp speed breakers.
From inside, Datsun Redi Go has got best in segment spacious passenger cabin, which never looks congested like other entry level hatchbacks. The second row knee room is sufficient enough so that a six feet tall guy can sit comfortably. The interior appearance is also very cool and loaded with number of comfort features.
Features
Being entry level car, both Maruti Alto 800 and Datsun Redi Go carries some basic comfort and safety features. We couldn't find any special feature In Redi Go in terms of comfort and safety which makes it better than Alto 800. Some of the comfort and safety features that Datsun Redi Go carries are: air conditioning system, front power windows, power steering, bottle holders, etc. Though, there are two features which you make find interesting in Datsun Redi Go, its Distance to empty mileage display and first in class gear shift indicator. In terms of safety Datsun Redi Go has got Driver side airbag as standard feature but with Maruti Alto 800 it comes as an optional feature.
Price
Datsun has launched Redi Go with highly competitive price tag. Its base variant priced at 2.38 Lakhs while top end variant is priced at 3.30 Lakhs (both price are ex showroom, New Delhi). On the other hand Maruti Alto 800 is available in Rs 2.50 Lakhs to Rs 3.80 Lakhs (ex-showroom, New Delhi). Datsun Redi Go is slightly cheaper than its rival; moreover with Redi Go you will get Driver side airbag as standard feature while in Maruti Alto 800 you need to pay some extra bucks to get this optional feature.
Conclusion
If we compare these stats, Datsun Redi Go is looking better option than the Maruti Alto 800. The car is slightly cheaper, and is offering more power, pick up, mileage and richer in terms of features as well. Also, with Datsun Redi Go will get fresh design and better interior and exterior appearance. Though, in terms of maintenance Datsun Redi Go may not compete Alto 800 as it dealership and service center network is not that strong like Maruti. But, if its service center is available in your town then it will not be a problem for you.