If you want to start your own business but don't have the money to rent or buy a storefront, then consider a pushcart. There are numerous promotional carts available that can lead to a successful business. Most carts are used for selling food of almost any kind, so this might be an idea to look into. Think about the types of food that people in your city want to see and what you're good at making before starting your business so that it's a success. You also want to add promotional details to the sides and the top of the cart so that customers will quickly know what you're selling.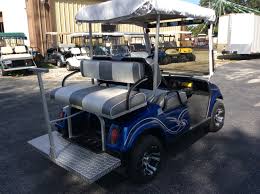 Choose colors that blend with the food you're selling. If you sell ice cream, then you want either frozen colors in shades of blue or pastel colors like mint green and pink. Add a few images of ice cream scoops and novelty ice creams to capture the attention of customers. When you're designing the cart, make your letters large enough so that they can be seen from a distance. Bold letters are often easier to read. The letters that are used should be a different color than the colors used for the decorations and overall design of the cart.
Offer samples so that customers have an idea of what you're selling. Think about offering an incentive for those who buy a certain amount of your products. Make sure you have the proper storage for the products that you sell, such as a small heating oven or a freezer. Your cart should be one that is easy to push from one location to another and that is easy to get in and out of a vehicle. Before you begin selling anything, you need to get the proper permits so that your business is legal.
Instead of setting up in one location, take your cart to a few different areas in the city. With the right promotional display, you'll be able to sell items almost anywhere as long as you work the cart and showcase select items that customers want in that location.