Cakes are one of the best ways to celebrate and maybe that is why they are a necessary part of every party and occasion. And with the beautifully easy recipes of making cakes now or be it getting them by online cake ordering, there is no excuse valid enough to miss out on the inclusion of cakes in one's celebrations. Here we shall discuss some super easy ways of baking cakes differently to make mouth-watering cakes for one's special day.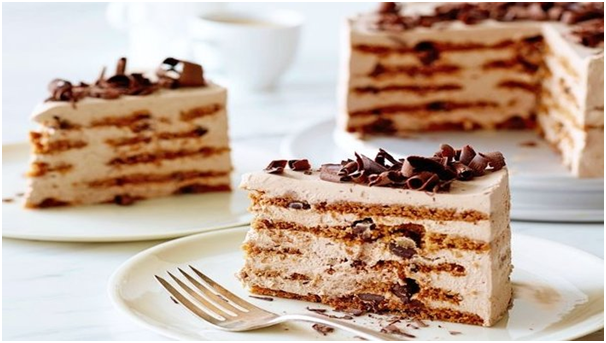 1) One very important aspect of baking cakes is to measure the flour correctly. Excess flour may ruin your baking and thus it is advisable to scrape off the excess flour in the container with a knife so that your recipe starts with the exact amount of flour needed.
2) Presentation of the food is almost as important as the taste of it. Decorating the cake seems like a very difficult job at times. One fool proof hack to avoid a mess during decorations is to use a cookie cutter. It not only helps to decorate easily but also avoids a messy outcome and helps from destroying the otherwise perfectly baked cake of yours.
3) If you need to quickly add a glossy look to your cake and are wondering how to do so, here is an easy hack for you. Use a hair dryer! Keep it on medium heat and blow it over the frosting. You will see the frosting melt and the cake will achieve a beautiful, glossy touch on the exterior.
4) A very regular ingredient is actually behind a very exotic and stunning hack. The use of tonic water instead of regular water will allow a glow-in-the-dark effect. Try this hack and get those stunning compliments from the ones you serve it to.
5) If cutting those perfect layers of cake seems like a difficult task, this hack is definitely a boon for you. Just use dental floss and move it back and forth to cut into the cake for those perfect layers cut more easily than you ever thought it could be.
6) Many have a problem with the perfect frosting on cake. This dilemma can be easily solved by just placing marshmallows on top. Put them on top of the cake and set them on a timer for about five minutes before they finish baking. The marshmallows will melt on top and form a proper layer of frosting on top.
7) If by any chance you've run out of buttermilk, there is no more reason to fret over it. Just combine milk and vinegar and you will have homemade buttermilk ready in no time.
8) There are times when an eggshell or a part of it drops down into the bowl of eggs and becomes difficult to remove. The easiest way to do it is to put a finger dipped in water inside the bowl. The eggshell inside the bowl will automatically be drawn towards the wet finger and will become easy to remove in no time at all.
So the next time you worry about sending homemade cakes by post, these hacks will surely come handy and will make baking not only easier, but a lot more fun too.