A Medicare Supplement Insurance (also known as Medigap) plan helps in paying some health care cost that is not covered by Original Medicare such as copayments, coinsurance and deductibles. Some Medigap policies also cover for services which are not covered by Original Medicare like any medical care if you travel outside the United States. If you already have Original Medicare and decide to buy a Medigap policy, Medicare will pay its share of the Medicare-approved amount for covered health care costs. Then the Medigap policy pays its share.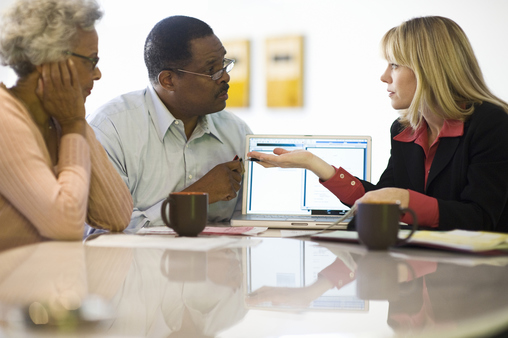 A Medigap policy is different from a Medicare Advantage Plan. Medigap policy supplements the Original Medicare benefits while Medicare Advantage plan are ways to get Medicare benefits. Medigap policies usually don't cover long-term care, vision and dental care, hearing aids, eyeglasses or private duty nursing.
You should choose a Medicare Supplement Insurance plan since it has competitive rates without compromising the coverage. You have the liberty to choose your doctors. You are secured from any cancellation against your policy and protected from any unexpected out-of-pocket cost. Not only this, your coverage is guaranteed renewable for life as long as you pay your premiums. It also helps in paying the 20 percent of Part B medical expenses that Medicare doesn't cover.
Medicare Supplement plan coverage
Medicare plan supplements the Original Medicare benefits. This is the reason why these policies are also called Medical Supplement plans. Medical Supplement plans do not provide stand-alone benefits. You will need to check with your state's insurance department to find out whether or not you are eligible to enroll in a Medicare Supplement plan. You get a lot of additional benefits along with the basic benefits. Some plans may also include additional innovative benefits.
Medicare Supplement plan costs
You might need to figure out a plan that may fit your medical and financial needs. Insurance companies charge their plan premiums in following ways.
Community no-age-rated
Issue-age-related
Attained-age-related
Although, it is noticeable that no matter what method an Insurance company uses, premium might increase over the period of time for reasons other than age.
Medicare Supplement plan enrollment and eligibility
First and foremost one needs to be enrolled in Part A and Part B of Original Medical Coverage to be eligible for this type of policy. Since these plans are not meant to provide stand-alone health coverage; you will have to stay enrolled in Original Medicare for your hospital and medical coverage. These plans help with certain out-of-pocket costs that Original Medicare doesn't cover.
Medigap Open Enrollment Period is usually a good time to enroll in a plan which begins on the first day of the month that you are both of the the 65 or older and enrolled in Part B. It lasts for six months where you have guaranteed-issue right to join any Medicare Supplement plan available in your area. During this enrollment period you cannot be denied coverage based on any pre-existing conditions. You also need to keep in mind that Medicare Supplement plans don't permit prescription drug benefit.