Accidents happen. Unfortunately, while many accidents can be the result of another driver's poor driving, you may be held at fault or not receive any settlement for damages to yourself or your vehicle. Being as prepared as possible in the event of an accident happening can help save you thousands of dollars. Especially before leaving on a cross-country or long distance road trip, it is crucial to know your rights and how to respond in the event of an accident. Included here are a few ways to protect yourself and ensure a settlement from the responsible party.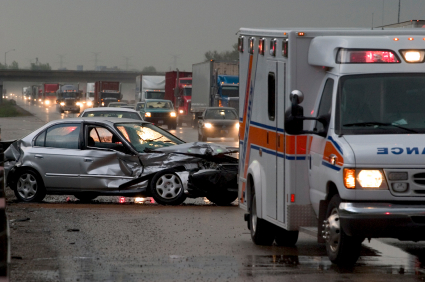 Take other Driver's License and Registration
This is something many people learn in driver's ed. But it never hurts to reiterate the obvious when it comes to legal disputes in car accidents. While you may not always have a pen and paper handy, you can use your phone to take a (legible) photo of the other driver's license and registration.
Document the Accident
In the age of smartphones, almost everyone has a device capable of taking pictures on their person at all times. It is imperative for the insurance company and any legal action to have photos of the accident. Be sure to document what time of day the accident occurred, the date, the driving conditions, as well as detailed photos of each of the involved vehicles. Having all of this information documented can save you a lot of headache later on.
Get Witnesses
Often, there will be witnesses on hand. Do not let these people leave the scene without getting their information. In the event of a dispute, it is crucial to have eye witnesses from the scene be able to testify to your story. Make sure you speak with the witnesses and get their addresses and phone numbers in the case of future legal settlements. If you end up not needing them, it is a small amount of time spent; but if you need witnesses later and do not have any, it is nearly impossible to track down people from that day.
Document Company Vehicles
According to Bohn Law, Santa Clara County has been researching the most dangerous drivers in their county and surprisingly it has often been a county or state employee responsible for damages. Documenting the company name on the vehicle and the company's information, as well as the driver's, can be advantageous later on.

Speak with Lawyer Before Settling
While it may seem like overkill to contact a lawyer, it is often to good end for those involved. Especially when dealing with an accident at the hand of a county worker, they can have many rights and protection acts that keep them protected against legal action. As a civilian, you may be unprepared coming up against corporations and seeking legal advice will usually be helpful. Many lawyers do not charge for their services unless your case is settled to your benefit, and so you will not be out large amounts of money.