It's astounding to consider that in the span of a decade most people now own some kind of smartphone or mobile device. The age of the landline has officially ended, and more and more time is being spend on mobile devices searching for information, the latest news, and tailored products. Marketers have slowly been catching on and according to Penny C. Sansevieri, the CEO of Marketing Experts, many now realize that the best way to reach consumers these days is through mobile marketing. While it may be annoying to think marketers can get to everyone so easily, there's a number of ways people can turn mobile marketing into a lucrative friend and collect free stuff straight from their mobile phone.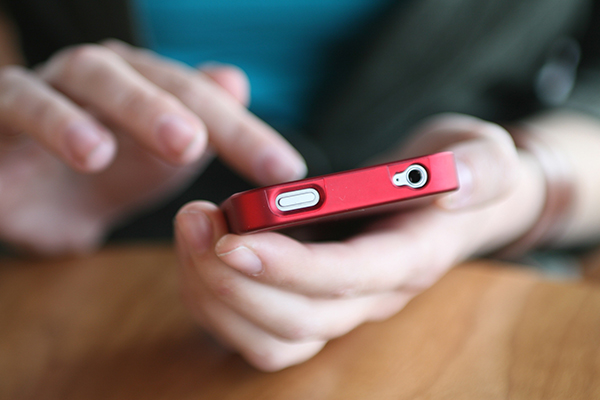 Freebies via SMS
According to Open Market, a mobile marketing company, the most popular method that marketers use to reach audiences is through SMS texting and most people have signed up for some kind of text messaging service for a company, whether it be flight alerts or store offers. Companies want to get customers to sign up for their services because it gives them the chance to sell products at a later point in time. Hence, there are many opportunities to get coupons, free rentals, or any number of other deals that companies offer just signing up or opting-in to some service. In exchange for a bit of personal information, the user will get promotions sent directly to them because marketers know the secret to a successful SMS campaign is offering incentives.
QR Codes
QR codes are those black and white pixelated boxes that have become quite widespread as of late. This is yet another way that marketers are seeking to reach customers via mobile devices and, as such, QR codes are another way to get freebies using smartphones. According to Every Day Connected, users can download QR codes from popular stores, allowing the store to send information like its storefront address, map, online catalog, and more. They'll also send out a number of discounts, promotions, and free stuff for the owner of the device.
Apps that Pay in Cash & Rewards
There's thousands and thousands of apps out there available for download so it should come as no surprise that there's several apps that let the user collect rewards. Many business offer some kind of reward for just downloading the app, and according to Hongkiat, a technology site, but there's a number of apps specifically designed to generate cash and rewards for the user. They range in scope from apps that have users complete small assignments, taking photographs or evaluating products, to others that offer points for checking into shopping malls or cafés. It's all part of the marketing web that companies are using to gain further exposure and bring customers to their doors.
Rewards from Performing Searches
The race to become the biggest and most popular search engine is clearly being dominated by Google, as evidenced by its official inclusion in the dictionary. That doesn't mean there aren't plenty of other search engines trying to give the company a run for its money and mobile phone users can take advantage of the race. Indeed, search engines like Bing are offering Android users free stuff for switching over. When searching on Bing, they earn Bing credits and exchange them for gift cards to use at places like Amazon, Starbucks, Fandango, Dominos, and more