An industrial kitchen provides many benefits when it comes to producing food for a large amount of people. For all of its benefits, though, an industrial kitchen does come with some challenges. One of these challenges is that the kitchen as a whole can be quite difficult to quickly and effectively sanitize. By employing a few simple upgrades, though, you will be able to have a clean and sanitized kitchen in no time.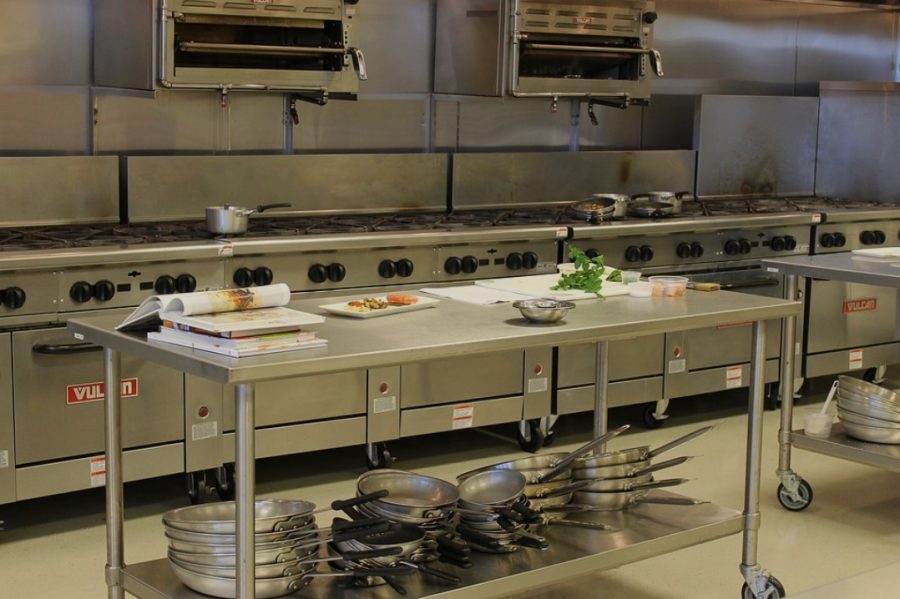 Minimize Gaps
All of the cracks and gaps between surfaces in an industrial kitchen can serve as hiding places for all kinds of germs. When trying to sanitize a kitchen, this can be a big problem. By opting for solid surfaces over smaller separate surfaces, you will be able to create a cleaner kitchen and help prevent smaller items around your kitchen from becoming lost in the gaps.
Choose the Right Materials
When choosing building supplies for your industrial kitchen, it's important to note that some materials are easier to sanitize than others. For example, a wooden countertop in an industrial kitchen will never be able to be fully sanitized. However, if you replace that wooden countertop with a stainless steel countertop, you wind up with a kitchen that's easy to sanitize, no matter what type of food you prepare.
Install Splatter Guards
In many cases, your sanitizing task becomes more burdensome because you have to deal with splattered substances on multiple surfaces in your kitchen. If you install splatter guards in strategic locations, though, it will be much easier to control the mess. By placing splatter guards over stoves and in areas where you prepare raw meat, for example, you will ensure that your kitchen stays clean and help prevent cross-contamination. Of course, the material you choose for your splatter guards should be easy to sanitize, as well.
Add Sanitizing Stations
For proper sanitization, you need to prepare the proper chemicals in order to satisfy state and local requirements. To help make these chemicals more accessible, you may want to add a few sanitizing stations around the kitchen, especially if your kitchen is larger. This will allow you and other kitchen staff to sanitize as you go, leaving you with less work to do at the end of the day.
Although sanitization can sometimes feel like a waste of time, it's important to keep in mind that you have no idea who will be eating your food on a given day. If someone that has a compromised immune system eats the food that you cook, then proper sanitization may be all that prevents them from getting gravely ill. Therefore, take pride in your sanitization efforts so you can help keep all of your customers safe.