Sometimes we do not appreciate the things we have in life. For example, the car you own can be a reflection of your personality and not taking care of it would be a big mistake. It is your responsibility to assure that your car stays in the perfect condition. Of course, regular checks to the mechanic would be required but every car owner should do a little maintenance on their own. I have compiled a list of the ways in which you can do a little fixing up on your own. Skip paying hundreds of dollars to your mechanic for the regular services you can do yourself. 
Replace your Air Filter
Have you ever wondered how the outside pollution affects your car's engine? If not, then you probably wouldn't be aware about the functions of the air filter in your car. It is one of the most important car parts, and you need it for the regular maintenance of your vehicle. If you are living in a polluted area, chances are that your air filter would need to be changed every once in a while. Dust particles, animal hair, and dirt can come from the outside air. The air filter's job is to clean the air. So keep a check on it and replace it with a quality one. You can buy one from www.buycarparts.co.uk  for an affordable price.
Radiator Flush
The radiator and the cooling mechanism of your car should be cleared out on a yearly basis to avoid any inconvenience. The cooling system can face serious damage if the radiator starts to assemble deposit. Therefore, one can easily flush the radiator by using a simple method. A radiator flush cleaning solution would be very helpful in the process. Also make sure to stay safe while carrying out this step because the high temperature can become an issue for some.
Changing a Flat Tyre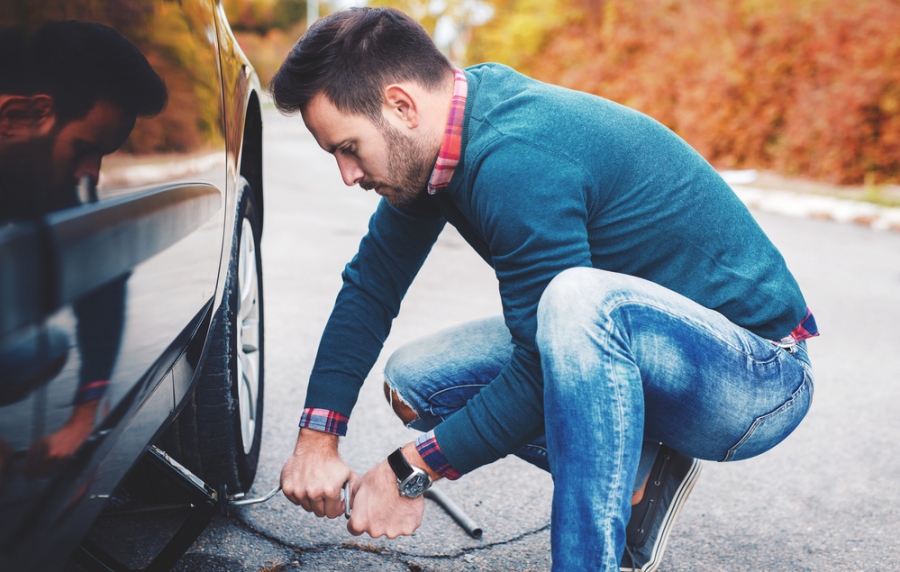 The most common DIY technique you can learn is to change a flat tire. Anyone can face this situation and it is good to learn the skill. Firstly you need to be very careful when you get to know about your flat tire. You can't just stop your car abruptly in the middle of the road or hit the brake. Try to stay calm and don't speed or stop in a rush. Slowly take your car to a spot on the side of a road. Turning on your hazard lights would also help alert the other cards to stay clear from your car. Put your parking brake and change the flat tire with a spare one. Make sure you have an emergency kit of gloves and a flashlight.
I hope the above information was useful to you in your car riding experiences. I will suggest doing regular maintenance yourself, as it can save you a lot of money. However, the key to DIY is to realize when you need a professional mechanic to handle your car. So act smartly and invest in things which are beneficial for you.