If you stop to look, stainless steel is everywhere in our world. You can find it in home appliances, medical equipment, and even buildings. It shows up in jewelry and car details. The trend for including stainless steel in design seems to only be getting bigger. Why is that?  What makes stainless steel so popular?  Here are three reasons stainless steel has become the go-to material for building, designing and decorating.
Reliability
When choosing a material to make medical equipment from, engineers need to know that material can last. It needs to be able to withstand the chemicals and heat used to sterilize the reusable equipment. Engineers know the strength steel offers and the additional benefits that stainless steel can offer. It resists the chemicals. It won't rust. It can take the demands of the medical profession.
Construction engineers also see the benefits of stainless. They may not be sanitizing their stainless steel parts, but they are relying on them to bear weight loads and keep people safe. They know the beauty of the parts, as well, and can incorporate that into the designs. When you note that stainless steel is easy to manufacture to the specifications needed, you can understand why it would be one of the top choices. It's durable, reliable, readily available and inexpensive.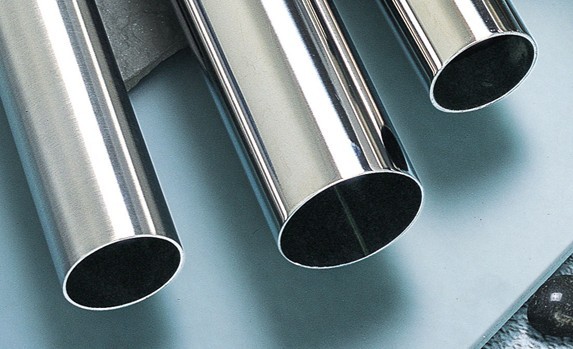 Beauty and Strength
With the creation of steel, mankind took a giant leap forward. As an iron alloy, it is really strong. It won't bend or chip very easily, though it can be scratched. Steel can stay shiny for many years, too. Unfortunately, steel can rust. It is susceptible to moisture.
Adding about 10-11% chromium to the steel gives you stainless steel. When it is exposed to oxygen, the chromium makes a film of chromium oxide that then covers the entire surface of the stainless steel. This is what keeps stainless steel from rusting. It is non-toxic and non-reactive. The film can regenerate itself if it is ever cut or scratched; it simply becomes a solid covering again.
Even though it is as strong as steel, stainless is beautiful. It's shiny appearance lends itself to so many different applications. It has been the material of choice for designers who create cookware and of fine artists who sculpt. Stainless has been used in coffee pots and tea kettles forever. Even jewelers have embraced stainless as an option for creating beautiful pieces.
Instant Recognition
Because stainless has been used in so many iconic applications, you will get a definite feeling when you include it in your decorating. It gives that urban industrial touch quickly. You've probably seen photos of the Chrysler Building, in New York City, with the stainless steel pinnacle. It's also been used in gun design. Because of the wide variety of applications stainless has had, you will instantly get a decorating vibe when you add it to your decor. You don't need to replace all of your appliances immediately with stainless steel. You can add a stainless hanging pot rack and cookware. Then, consider a backsplash for your sink. Little-by-little, you can create the updated kitchen you want.