So you're going on a bareboat yacht charter holiday through the Eastern Mediterranean and you're trying to keep your packing to a minimum, if possible. While sailing a yacht through clear blue seas doesn't require much, there are a few things you don't want to forget. We've compiled a list of what we think are the top 10 necessities you'll need on your yacht holiday through the Eastern Mediterranean.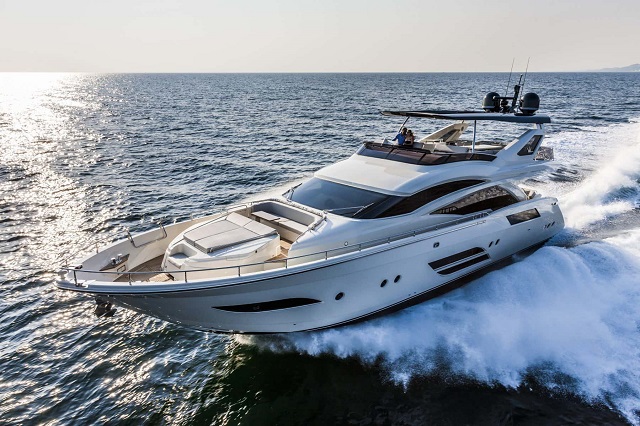 Two swimming costumes. You'll want one to wear and another to be drying. Bring a swimming costume that won't come off or untie. You'll be jumping in and out of the water, snorkelling, and participating in other water adventures. You'll want to be wearing something that you won't have to worry about, so save the cute little string bikini, or speedo, for sunbathing on the yacht or on a beautiful beach on a secluded Greek island.
Sun cream. We can't stress this item enough! Sure, you'll be able to purchase sun cream any place you anchor but you don't want to be caught without it. The wind and sun can be harsh and you should always protect your skin.
A dry bag. You're on a boat in the middle of the ocean, things are bound to get wet. Pack a dry bag to keep electronics and other valuable items safe and dry.
Deck shoes are extremely useful when aboard the yacht. They are comfortable and prevent slipping and other accidents.
Polarised sunglasses. Avoid packing those expensive designer sunglasses. Invest in a polarised pair and lanyard. They protect your eyes from the sun and help eliminate the glare from the water.
Walking shoes. While you'll be participating in water sports and activities, you'll also want to explore the islands. A good pair of walking shoes should definitely be included in your luggage.
A jacket or sweater. Tropical nights can be cool and if you're out and about after dark, you'll need a light jacket or sweater.
Water bottle. You may be going from one element to another depending on your journey. With the sun, salt and heat, you'll need to stay hydrated at all times. Pack a water bottle to take with you everywhere you go.
Small tube of toothpaste. No, this isn't for brushing your teeth or keeping your breath minty fresh. Add a little to your snorkel mask to keep it from fogging up.
Bug spray. There could be many different bugs from what you are used to at home. If you are prone to bug bites, pack some bug spray. You'll be glad you did.