The practice of Yoga is originated in the Indian subcontinent and is about 5000 years old practice. It is basically an Indian traditional practice of meditation involving an exercise of both mind and body altogether and beneficial for mental health. As per Yogiraj Gurunath Siddhanath It has a phenomenal benefit on mental health particularly.
Some people have a wrong conception that Yoga is only a physical exercise. Yoga is a disciplined art or practice to achieve a phenomenal target for self-control both physically and mentally. There exists an eternal and infinite potential strength in human mind and soul. Yoga is a scientific procedure of developing mental potentiality. The wrong conception of Yoga neglects the phenomenal potentiality of mental strength. By the practice of Yoga, the human can enjoy and spend their life in totality with full satisfaction.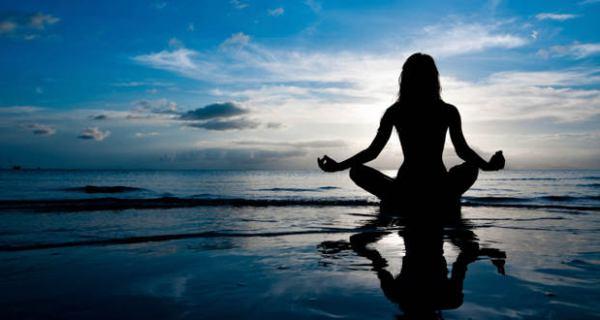 The Art of Practicing Yoga
Yoga can provide you with a workshop package for your training on the "Art of Living" which has the duration of three to five days and ten-hour time in total. This is a healthy procedure, as well as lively and full of pleasure. It keeps the balance between your mind and body.
Yoga brings Peace of Mind
A procedure of Yoga for bringing mental peace: Our nervous system can be classified into two types viz. parasympathetic and sympathetic. While doing deep breathing exercise of Yoga you travel from sympathetic to a para sympathetic nervous system. These phenomena calm your nervous system.
It benefits you in building your sense of self and upgrade your confidence.
It helps us to control our action and behavior and make you rise up and deliver the best quality of work
It aids you to recognize qualities in yourself you are not aware
Improves Romantic relationship
Yoga helps you to deal with your original issues
The Practice of Yoga is made for All Ages: The practical benefits of Yoga lay in its applicability for all ages, and all kind of health conditions, whether medically sick or a healthy person.
American Osteopathic Association, A.O.A. has reported the following benefits of Yoga
Maintains a balanced metabolism
Practicing Yoga makes a man full of strength, which any other means cannot
It makes a persona body more flexibility and to do work comfortably
It can manage obesity
Improves cardio circulatory health
Yoga exercise is beneficial athletes
Yoga should be practiced under the supervision of an expert Yoga practitioner for the following improvement:
Communication skill
Practicing Yoga course, you will be successful in managing times. You feel inspired and focused. Your mind will be full of enthusiasm and dynamism.
Some style of Yoga like "saluting the god Sun" can help you to :
Keep you healthy and free of diseases,
Improves physical balance
Improves blood circulation
Tone digestive problems
Make you calmer and boosting
Yoga has obtained International recognition for its beneficial contribution to human beings. Yogiraj Gurunath Siddhanath days that increasing number of people today practice Yoga attentively and skilfully.