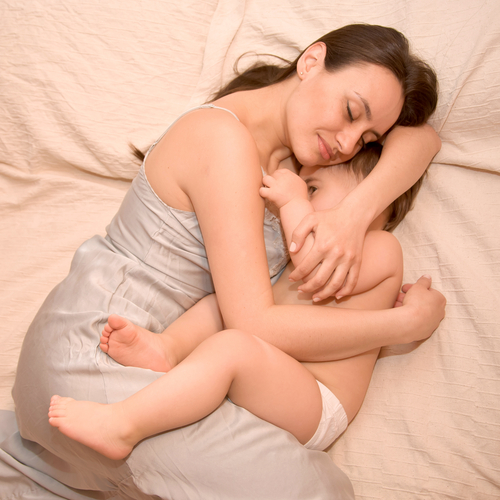 Despite 15.3 million women over the age of 16 in the UK's workforce, employers neglect the fact that they are to provide means for nursing mothers at their workplaces, to breastfeed or express breastmilk. The UK has been branded the "world's worst" at breastfeeding by UK broadcaster, thh BBC. Expressing milk is a way of extracting breastmilk from the nursing mum's breast. Expressing helps a nursing mum by giving her a chance to take a break from taking care of her child, helping her to relieve the heaviness she would feel in her breasts when they are filled with milk and her baby isn't there to nurse whilst also ensuring her body continues to produce breastmilk.
Many nursing mothers in the UK have complaints about the fact that their places of work do not provide adequate facilities for them to express breastmilk and ensure the proper storage of expressed breastmilk. So many women have shared the experience of how they've have no other option other than to go into toilets at their workplace to express milk for their babies or just to ensure they don't leak breastmilk all over their clothes. Not very pleasant, at all! It is not proper for a mother to have to go into such an unhygienic environment to literally prepare food for her baby. No one would want to eat food prepared in the loo.
Although there is no law that binds employers to provide means for their workers to breastfeed their babies at work, it is however recommended that mothers should have access to a private, clean and comfortable room with lockable doors in which to breastfeed or express breastmilk which definitely shouldn't be a toilet. After the mandatory maternity leave, mothers are advised to put it into writing and send it to their employers if they plan to breastfeed or express breastmilk during work hours, so that their employers can carry out a risk assessment and subsequently provide a suitable space for them to breastfeed and express. Suitable storage facility like a fridge should be included in this assessment.
Apart from the embarrassment and discomfort some women have had to face because there are no suitable places for them to breastfeed or express at their workplace, women have complained about cases of anxiety they've had to deal with and cases where nursing mums have had to stop breastfeeding their babies earlier than they planned.
There is a call amongst nursing mothers for laws that bind employers into providing spaces for mothers breastfeeding or expressing breastmilk need to be implemented in order to ensure that women are treated fairly in regards to their comfort at their workplaces. A woman, especially a nursing mother should have a right to file a law suit against an organisation who has failed to comply with the laws regarding nursing mothers expressing milk at her workplace. It is worth seeking the guidance from an employment solicitors on a no win no fee basis about the possibility that a nursing mum should be protected from having to express breastmilk in unhygienic places like the loo. They may even be able to seek a solution via an employment tribunal claim.