In our fast-paced lifestyle, many of us don't really think about food. We just eat it simply to fill our belly. We eat when we are hungry and we don't really think what we want or should eat next. In general, enjoying food should part of our lives. We shouldn't just eat and we need to look forward to our next eating session as an important diversion of the day. We should think about food that we should eat today and it is the time to love our food.
In reality, food can significantly affect our expression, observation and perception. In fact, ancient people can understand the nature of their bodies through food they eat. Food can cause illness, but it could also bring us healing. If we think about food deeper, we may want to have food that can both please our mind and body.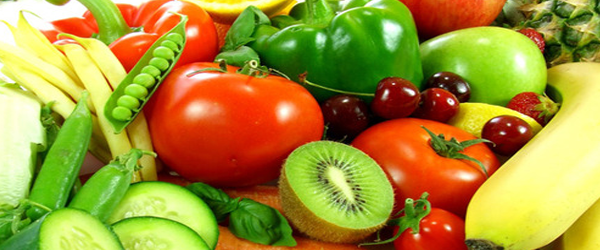 We may need to be aware that our body is one of the greatest gifts from God. It is a vessel that allows our soul to the venture the physical world. Unfortunately, it is not free from the typical bondage of decay and death. For this reason, we should really consider about adopting healthy eating to keep our body in good shape for longer period of time. We may have some bad eating habits. We tend to overeat or eat unhealthy things. In fact, many of us regularly eat too many unhealthy things, which will easily ruin our body. In fact, it is widely considered that unhealthy foods are simply the root of any disease.
Healthy food doesn't have to be boring. It should be a pleasant thing to see and we should be able to capture its wonderful scent. Lastly, food should be a real delight for our tongue. Food should be seen as an object that gives energy and sustains life; but also the one that can purify our consciousness and mind. For many people, a healthy food doesn't come from ill-treated animals and genetically engineered fruits or veggies.
Many also avoid food that's too hot, dry, spicy, salty, sour and bitter. It is all about achieving proper combination. Here are early steps we can take to adopt healthy eating:
1. Maintain proper schedule:
We should eat at approximately the same time every day. As an example, we could eat lightly at 8AM and then eat when our stomach at its most active state, such as at noon. We should eat lunch about 5 hours after the light breakfast.
2. Try to have good mood:
Good mood can help our digestion. We should try to eat in peaceful surroundings and pleasant environments. Many eating places are located at noise intersections and busy beaches. We should consider eating at very quiet places and it is easy to see that our digestion works better and we can also better enjoy the taste of food in our mouth, These simple steps are just early things we can do to have healthy eating.