Now that you've decided you want to earn your master of science in analytics, it's time to pick the school you will attend. Before you do, you may want to read up on today's increasingly popular option, which is studying online. Did you know that you can earn your MSA degree online, right from the comfort of your own home? In fact there are all kinds of reasons students are opting for the MSA program online, as we will see.
Little Upheaval in Your Life
There is a huge convenience factor in choosing to earn your degree online. You will be able to stay at home, without any need to move to a dorm or close to the school. All you need is a computer and reliable internet connection. This is ideal for those who live in rural areas who don't want to have to make the big move.
As well, this allows you to continue working either full-time or part-time. With online study programs there is often a lot of flexibility when it comes to the schedule. You won't have to sacrifice your job in order to continue your studies; instead you can continue to make money while you work towards your future career.
Enjoy Your Travels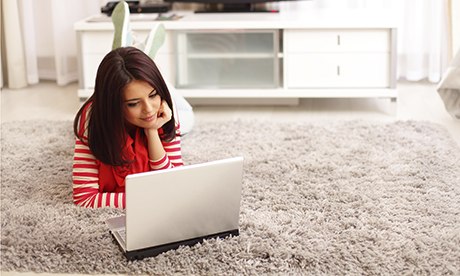 If you want to travel before you start that dream career there is no need to put that plan on hold now. You can go ahead and study for your degree while traveling around the world. It's the perfect way to multi-task if you will.
A Large Variety of Courses
Often people assume there aren't as many courses available online. In fact, the exact opposite is true. Online learning institutes are known for offering a huge variety of programs and courses to students and you may be able to access much more of a variety of courses by studying online. What's great is that you can also earn a variety of academic degrees, meaning a career certificate all the way to a doctorate.
Employers are Accepting of Online Degrees
It used to be that employers weren't always very accepting of an online degree, looking down on it as though it wasn't the same. Today, the rise in people that have online degrees has forced employers to look at online degrees in a new light and you will find the majority of employers are very accepting and welcoming of online degrees.
A Cost Savings
Of course, one of the biggest reasons people are turning to online study is that there can be a rather large cost savings. The tuition cost tends to be much lower when you study online. Not only that, the reading material is often accessible online as well, which means you can save on textbooks.
A Viable Option for Many
Online degrees have become a viable option for students all across the country thanks to their flexibility, cost-savings, and more. This is a trend that doesn't show signs of stopping, and if anything, more and more students are showing interest in online learning.