Despite worries of single parents being a responsible parents, for the most part they see their children as a blessings. Children come with heart warming affection and love. However, along with this love sometimes comes frustration as a parent. Many are confused and feel ashamed for feeling bad about their children. This can be a difficult situation. Depression might happen due to frustration of financial and social worries, or crying and unruly children (source). This is normal, what is abnormal is for these mothers not to realize life does not stop once you become a parent, nor does it halt as a single parent especially a mother.
It takes a lot of mental preparation but the beauty in it all is that life does not have to stop when children are around. Single mothers can enjoy all the luxuries and leisure activities that single fathers enjoy and couples of children as well.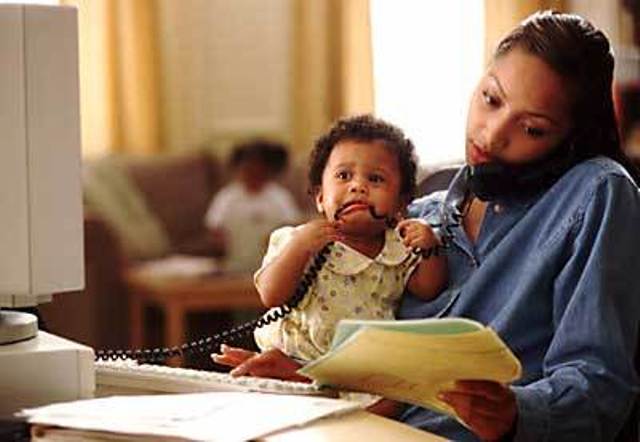 Why address this to women? Women have yet to understand the concept of striving to be the perfect parent, and that there is not such thing. Many single mothers will completely abandoned everything in their life that does not have anything to do with their children in order to gain fulfillment of being the ideal mother. There is nothing wrong with loving your children, but there is no reason that children should have to suffer a mother's pity and anxiety because they feel like they have to be shut off from the rest of the world. Women should remember there is no such thing as being perfect and your children do not want see you every waking minute of the day. Children enjoy entertainment and interaction with other children, and as an adult you cannot always give them that. Taking them to daycares, preschools and other leisure activities such as dancing, swimming or placing them on sporting teams will free up more time for you to enjoy yourself.
Another thing for single mothers to realize is that as children get older they want more freedom. They tend to want to spend more time with their friends than be around you. It is a good idea to have a life before this period and after to achieve a senses of self.
Single mothers should take advantage of these opportunities and take time out for themselves. Single mothers need to understand that they will drive themselves absolutely crazy if they do not find the time to relax, date or simply have fun while away from the children. Taking time out for yourself as a single mother will alleviate the woes and worries of being a single parent and virtually no life except as a parent. After all children admire their parents more about the experiences and challenges they face in connection to the outside world than a women who is with their children all the time crying, stressed out and constantly worried about issues in front of their children.