Plumbing is one of the jobs at home than many do-it-yourselfers are happy to try.  In principle it is simple, connect pipes together to ensure the water gets where you want it to go; usually to a tap.  Most amateurs who attempt plumbing work will use compression joints as opposed to the soldered joints which professionals use.  There are an increasing number of push fit joints available, although they may not serve every purpose.  As anyone who has tried a spot of plumbing will attest, there is usually one or two drips which need sorting before the job is completed.
However, plumbing is not as straightforward as this!  There are many professional plumbing firms, who will confirm this fact.  The size of the pipe used will vary depending upon which part of the system it is fitted to and on its role.  You need to be aware of the water pressure and the tolerance of the various joints and you also need to consider when you may need, or legally have to fit a non return valve.  Plumbing is also concerned with taking the waste water away, if you get this wrong you can have dirty water; or even sewerage in your home!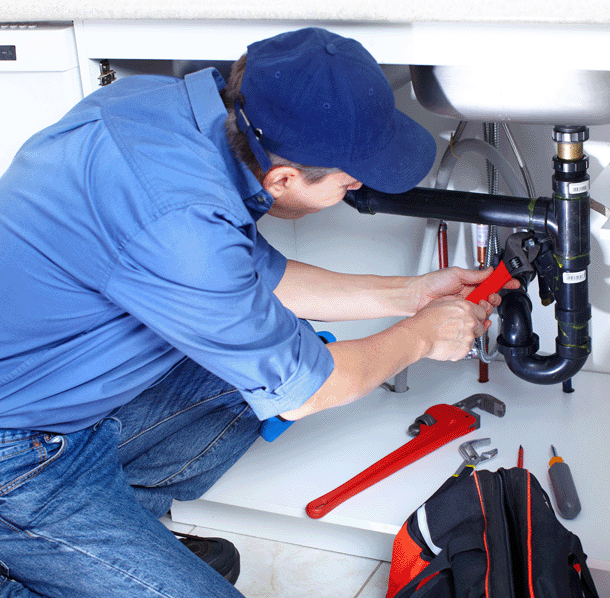 The savings made by doing the job yourself can quickly be eradicated if you have a complication and need to call a plumber.  It is safer, and more practical to use the services of a good plumber from the outset.  Whether you decide to do the job yourself or not, there are several times when you will need a plumber to carry out a plumbing inspection:
When you have finished installing your own plumbing you should have it inspected. A plumber can sign off the install to say it conforms to current standards.  They can also spot any leaks or issues with the way you have designed your plumbing and help you to rectify them before they become an issue.
Selling your home is a complex matter and you will need to have a plumbing inspection. This report does more than advise any issues to the new owner; it can be used to assess the condition of the plumbing in your home and whether there are any issues that will need resolving in the near future.  Having an inspection prior to putting the property onto the market will allow you the opportunity to find out these issues and rectify them.  You can then have a second inspection done which will show the plumbing is all in good order.  This will prevent you from needing to haggle on the price with your potential buyer.
The third time you should have your plumbing checked is as a general check if you have not had the plumbing looked at for some time. This can help to identify any issues which may need looking at in the near future and whether your plumbing system or fixtures is liable to fall foul of any new laws and regulations.
A professional plumber can put your mind at rest and ensure the safety of your home!