Finding a sewing machine can be a really hard task because there are so many variables that you need to consider. In fact, there are so many brands available nowadays that you feel a little overwhelmed with the sort of options you get whenever you go out to buy a sewing machine.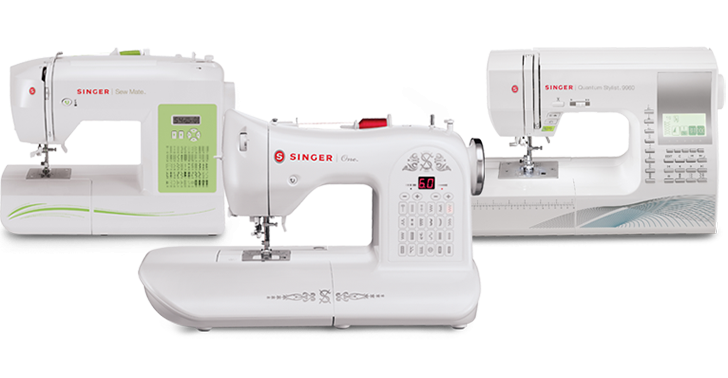 Well, you don't have to worry about that dilemma anymore as here are some impressive reasons why you should only purchase Singer sewing machines:
Affordable
If you compare the price of Singer sewing machines in India with that of other big brands, you will discover that they are much more affordable and reasonable. Additionally, if you search on Google for the price of a standard sewing machine, you will be able to see for yourself how Singer provides you with better features at lesser rates.
Durability
When you buy a sewing machine, you know that it will be with you for years to come and that you could count on its durability for at least 7 to 8 years. However, there are some famous brands out there that will provide you with sewing machines that won't be durable at all. When it comes to Singer's sewing machine models, you can trust them for their durability that will last for decades without any hassles.
Compatibility with accessories
The makers of Singer sewing machines ensured that their machines could easily be used with all types of accessories. Unlike some other brands where you have to buy that brand's accessories to run their sewing machines, Singer's machines are compatible with every brand's accessory and run effectively with all of them.
Lightweight
A standard feature that everyone looks for in a sewing machine is just how lightweight it's going to be. Well this is another thing you'll be getting with Singer's machines as they are extremely lightweight and easy to carry.
Easy to access
You don't have to make many efforts to find any specific model of a Singer sewing machine as all of them are easily accessible online. Some other brands sell new models that easily go out of stock and then it becomes harder for customers to purchase them. Well, this is not the case with Singer machines as all their models can be purchased online from their website, as well as via other e-commerce portals.
Reliability
Be it the warranty that Singer provides on all of its products or the quality of materials used in their production process, you can simply rely on them without any doubts. In fact, even normal wear and tear won't appear on their sewing machines until and unless they are used in extremely rough conditions.
After looking at all these stunning features of Singer sewing machines, you must be tempted to throw your current machine and instead, buy a new one from Singer. Well, if that's really the case, then you can do so anytime and from any place you want with the help of their user friendly website.