Most people like to look their best and for those who take good care of their hair, use a conditioner. But what exactly is a hair conditioner and what does it do and how does it "condition" one's hair? Well, a hair conditioner is a hair care product that gets applied to hair after shampooing. It is very beneficial for those people out there who have dry or damaged hair, and has been proven to improve the overall look and feel of it. On the market nowadays, there is a broad range of hair conditioning products, including differing kinds which can be rinsed out, left in the hair, or sprayed on.
The most popular kind of conditioner is the one that is applied after shampooing and then rinsed out afterwards. Its function is to condition the hair by the restoration of moisture, and gently smoothing the cuticles of the hair follicles. Conditioner these days is more and more often comprised of natural ingredients and will include more common natural moisturizers including jojoba, tea tree oil, shea butter, ylang ylang, aloe, castor seed and coconut oils.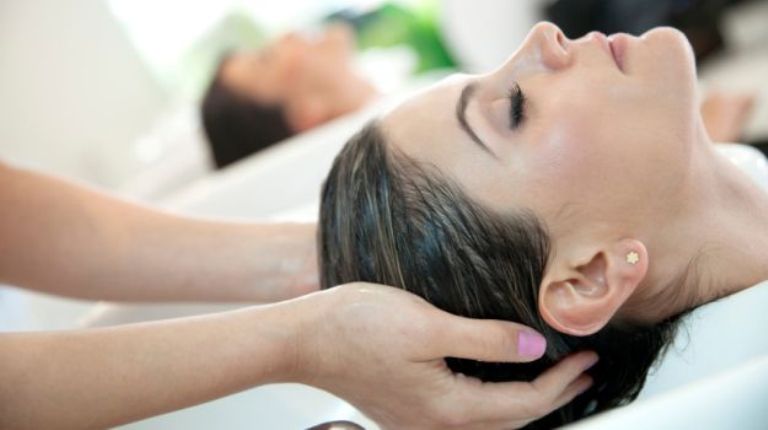 Different Types and Their Uses
Hair conditioners come in a wide range of prices, and it's best to pay a little extra for the better ones on the market. Hair conditioners such as Hot tresses are important for those who wish to retain healthy hair, even though various hair types may require different treatments. For example, those with dry hair or with hair damaged from chemical treatments, sun, or heat styling, should use a good conditioner with every, or every other shampoo.
Those with fine, untreated, and oily hair can also reap the benefit of hair conditioner, but with less frequent usage. Those known as "leave-in" conditioners are another kind of conditioner that can be sprayed on or massaged into towel-dried hair and then left to stay on the hair without any type of rinsing. This is a particularly convenient kind of conditioner, especially for people who have a highly active lifestyle.
Spray on and Pack Types
The spray on type of conditioner is a really great alternative for people who like to get involved in sports, such as swimmers and athletes. It can easily be applied for use between having deeper, more intensive conditioning treatments. Pack conditioners are yet another kind of conditioner and these are made from a thicker, heavier cream than traditional rinse out varieties. A lot of hair salons offer conditioning treatments using a pack conditioner, which involves the applying of the conditioner to the hair and then afterwards placing the hair under a dryer for a period of time before being rinsed out.
If you're looking for a specific type of hair conditioner that perfectly suits your own individual hair type, ask the person who looks after your hair or you can also try experimenting with different types. The lighter sort of conditioners are better for an already healthy head of hair, whereas the more intense kind of conditioner can help to repair and restore damaged hair.
Take good care of your hair and it will show!