For those that feel that their breasts are too big or that they are causing them to experience physical health problems like shoulder pain, there's a good chance these individuals have or will consider breast reduction surgery. However, many people are weary about having the surgery performed because they don't want to deal with the recovery period. These women want to return to work and taking care of their families right away.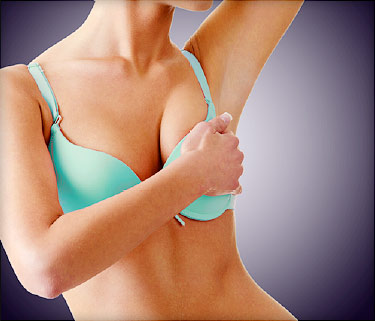 Prepare by Researching the Surgery Ahead of Time
To help an individual decide whether or not breast reduction surgery is right for them, they must take a thorough look at what a typical breast reduction recovery period entails. There are actually various stages of a breast reduction recovery. First off, during a breast reduction surgery the breast is lifted and then the weight is reduced. The nipples are placed in a different position and liposuction may even be performed at this time. The surgery can take anywhere from 3 to 5 hours.
Right after the surgery, the individual will be taken to the recovery room of the surgical center. This will give the individual time to wake up from the general anesthesia. The patient will return home that same day but must have someone else drive them back. Besides this, the patient will be donning a surgical bra to help support the breasts throughout the healing process. This will also lessen the likeliness of swelling occurring. There will even be gauze and steristrips placed underneath the supportive bra. The bra and gauze is usually taken off on the second day following the surgery.
The first couple of weeks after the surgery the patient must still wear a bra. However, it can be any soft bra that just doesn't have an underwire. That's because breast reduction doesn't involve the muscle or bone. It's simply a skin incision. Thanks to this, it can around 6 weeks for the inflammation to go down so that the breasts feel natural again. The patient will be given a list of recovery instructions from their surgeon that pertain directly to them. In general, though, most of the stitches will be absorbable, so they don't need to actually be removed. As far as the pain goes, this is very subjective.
There are a lot of women that feel burning sensations following the procedure as well as discomfort. These patients are prescribed pain medicine to take if necessary for the first 7 days following the procedure. The breasts tend to ache and feel tender for a couple of weeks after the surgery. The average women who undergoes a breast reduction surgery can go back to work in about one to two weeks post surgery, if they work an office job. Of course each person is different and what one person can handle, others may not be able to.
Follow These Instructions For a Smooth Recovery
The patient's health is the most important part here when recovering from a breast reduction surgery. This means following the post-surgery instructions very closely. The patient will need to go through multiple follow up visits with their surgeon during the recovery period to make sure that everything is healing as it should. It's recommended that the patients not smoke during healing and recovery. They must also not drink alcohol for a couple of days after the procedure. It's crucial to stay completely hydrated and drink as much water as possible. The individual must also have a family member or friend stay with them for the first 24 hours following the surgery.
All physical activity should be avoided so that no there is no unnecessary stress placed on the incisions and sutures. This means the patient shouldn't bend over or lift objects. If there is any sign of an injection in the incisions, the patient must contact their surgeon right away. With an infection, there is usually drainage, increasing pain, a lot of inflammation, swelling and a fever. When the patient has any questions about their breast reduction recovery, they have to contact their surgeon. There is no room for guesses here, make sure to reach out to the surgeon immediately.
Many times when an individual has breast reduction surgery performed, they come away feeling much more energized and rejuvenated. That's because most women are extremely happy and pleased with their new, smaller breasts. While the results are usually fantastic, it is important that the individual understands that there will be scars. This is a part of surgery that can not be prevented or avoided. However, to combat this issue the breast reduction surgeon will employ certain techniques and measures to make scarring as minimal as possible. Besides this, the surgeon will also work to lower the chances of any complications from developing. The patient is better off if they are aware and acknowledge all of the risks that come with this surgery.
The best way for an individual to understand what the breast reduction recovery period will look like for them is to make an appointment with a surgeon. During this consultation, the patient will get a personalized view of what they can expect. In fact, these consultations tend to be free, making it even more convenient for the patient.