When it comes to worksites, construction projects, and other outdoor applications, skid steers are commonly used rental equipment. In fact, skid steers are some of the most important equipment in the arsenal of a builder.
Skid steers, also known as skid-steer loaders, are rigid-frame, engine-powered, and often small machines that come with lift arms. They are used to attach different kinds of tools used in construction and other labor projects.
These loaders are typically four-wheel vehicles. In some ways, skid steers are similar to front loaders. The difference is that the lift arms of skid steers are alongside the driver, with the pivot points at the level behind the driver's shoulders.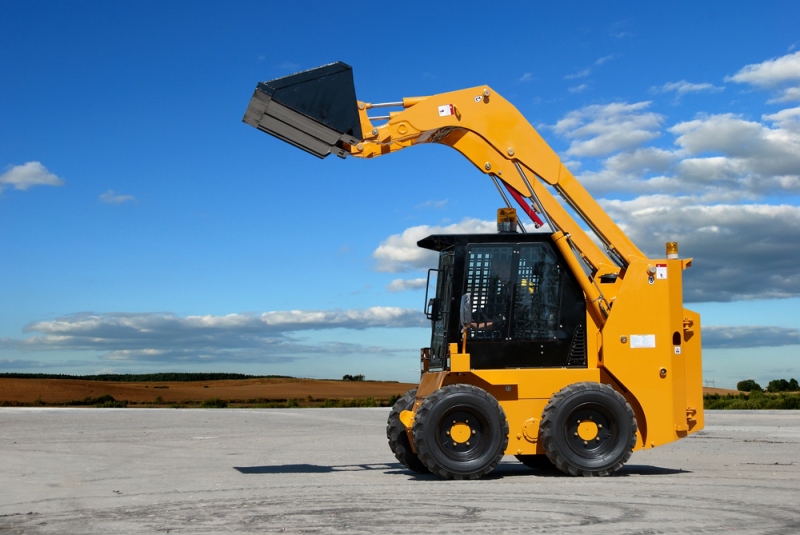 Aside from having lift arms and attachment points for other tools, skid steers can push heavy material from one place to another, carry material in its bucket, and load or deposit the material down into a truck or other place.
Uses of Skid Steers

With the conventional bucket, skid steers can be used to transport raw and processed material around a jobsite.
Different types of attachment can be added onto the lift arms of a skid steer. Instead of the conventional bucket, specialized buckets or attachments can be installed instead. This machine is therefore extremely versatile. It can be used for seasonal applications.
For example, a skid steer can be attached with a snowblower. This is an application ideal for the winter season. It allows streets, walkways, and project sites to be quickly cleared of snow.
Skid steers can also be used in agricultural or construction applications by adding a trencher attachment. Other attachments include augers, mowers, tillers, cement mixers, and even a wood chipper machine.
Depending on the model of the skid steer, the operator can quickly change through different functions, e.g. terrain handling and leveling tools, from the comfort of the driver's seat. The hydraulic control mechanism latches onto the attachments and allows for a change in mechanisms.
Skid steers can also be used in place of a large excavator. This can be used to dig under structures where large excavators cannot fit, such as the basement of an existing house.
Renting a Skid Steer

Skid-steer loaders are classified according to their operating capacity. For example, skid steers can be broken down as:
Zero to 1250 lbs.
1251 to 1350 lbs.
1351 to 1600 lbs.
1601 to 1750 lbs.
1751 to 2200 lbs.
2201 to 2700 lbs.
2701 lbs. and above
Skid steers can also be categorized depending on their power.
Smaller skid steers can turn and rotate on tight spaces, and they are great for interior projects. Larger skid steers can be used for complete grading work, excavation, and more heavy-duty applications.
Choosing which skid steer to rent depends on your project's needs. These are some of the considerations to evaluate:
Is the work site terrain unfinished, or paved?
How large is the space where you will work on?
How heavy is the load?
What type of work will the skid steer be performing?
A trusted professional rental equipment company can help you decide on what type and size of skid steer to rent. Add value and mobility to your work site, reduce labor expenses, and finish the project with the right skid steer.
Written by Lindsey Rentals. Lindsey Rentals offers the best equipment rentals in Columbia, MO.