The world as we know it has unending issues with waste management. More often than not, poorly planned waste disposal leads to toxic harm to our immediate environment and disrupts the eco-balance of nature. Incorporating a well-planned and organized waste management process can not only help save and replenish our environment but can also effectively facilitate cost-cutting and generate more gains than one can imagine. Let's discuss a few things that can be done to utilize waste management in the best possible way to ensure ecological harmony as well as business gains.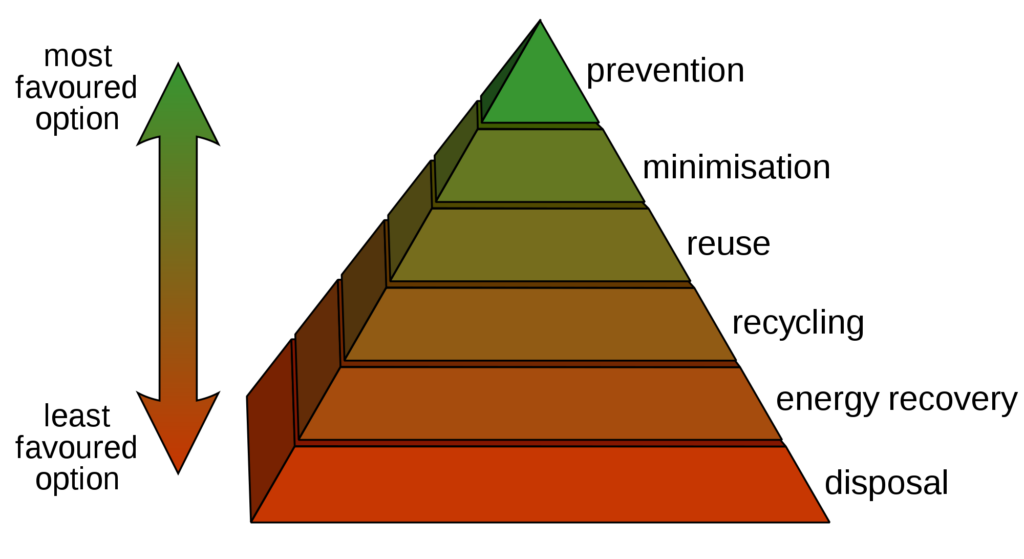 Analyze
Owning a business means taking care of innumerable aspects and ensuring proper functioning and operations in all department. Often people tend to forget certain departments amongst these which cumulatively contribute immensely to the average expenses for a company. The first step to ensure properly managing waste disposals in a way to benefit from it is to understand how much waste is produced on an average from a business setup. If it seems like a complicated thing to do, the best way to go about it is to keep a track of the waste amount right before disposal. It will provide an average estimate based on the number of waste bins being put to use and the quantity each can hold.
3R's
Waste  management is essentially focuses on the 3 R's namely Reduce, Re-use and Recycle. These 3 simple integrations can help a company manage its waste disposal in the most convenient way. The best way to go about managing waste disposal is to keep a check on the waste production. If you can Reduce the waste production, then managing it naturally becomes less costly and more convenient. Simultaneously it also helps to know if there are other setups that can benefit from the waste material your company produces. What is trash to one can be treasure to some. There are a number of materials which should be recycled instead of being dumped somewhere. Elements that don't get decomposed easily should be recycled mandatory as expelling such wastes will lead to toxicity and harm nature.
Contracts
The contracts formed between a company and waste service providers should essentially be scrutinized and validated. It is very important for a business owner to know if the waste pickup and disposal arrangements functioning are appropriate and follows proper procedure. Recyclable products should be separately handled and recycling contracts are a good option to facilitate waste management in the best possible way. Suppose a pickup truck collects waste materials every week. A business owner should in that case mandatory ensure that the waste disposal bins being used are big enough to contain an entire week's disposal.
Material Collection
A proper and organized material collection system can be beneficial in the long run and make it really convenient to keep separate waste collections depending on whether they need to be expelled, recycled or if it can come in handy for re-use elsewhere. Having a systematic signage and collection system does not mix things up.