For admission to institutions offering Degree level Engineering programs and other colleges which are affiliated to Uttar Pradesh Technical University, Lucknow ever year State Level Entrance Exam is conducted known as UPSEE. Somewhere around 800 colleges in present time are affiliated to Uttar Pradesh Technical University, Lucknow.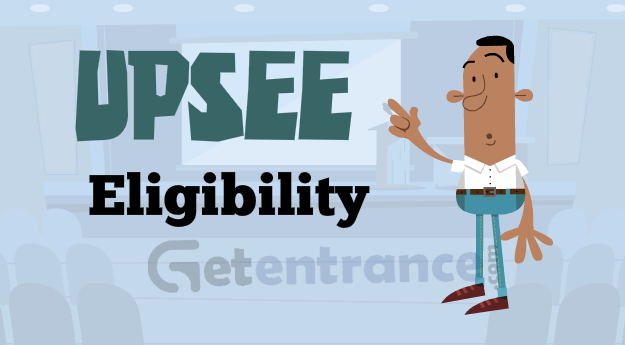 UPSEE makes the students eligible for admission to first year of the below mentioned courses.
4 years B. Tech./B.Tech. (Ag. Engg.) Course
4 years BFA Courses
4 years B.Pharm. Course
3 years MCA Course
5 years B.Arch. Course
2 years MBA Course
4 years BHMCT Course
5 years integrated MAM Course
4 years BFAD Course
UPSEE offers approximately 44 Streams under the undergraduate B. Tech Course. Many students who fulfills the Domicile and the Eligibility Criteria specified takes the renowned UPSEE Exam for admission to the B. Tech Degree Course offered by the Government and Private Institutions located within the State of Uttar Pradesh. Students have a wide variety of streams to choose from ranging from computer science engineering, agricultural engineering, marine engineering, oil technology, manmade fibre technology etc .
Students have many options to choose from B.Tech Degree Course with a specialization in any field. After UPSEE Results are declared there will be a common counselling process and students can choose the B.Tech stream according to the rank obtained by them in the state entrance exam. Some streams are available only in the selected colleges.
Students can go through the list below and see the streams available for them. On its website, UPTU has also given the opening and closing rank stream wise for all the colleges and hence students can use the previous year's data to predict the college and the stream in which he/she are likely to get admission.
UPSEE 2016 Branches Offered Under B. Tech
| | | |
| --- | --- | --- |
| Name of the Branch | Branch Code | Stream |
| Aeronautical Engineering | AE | B.Tech. |
| Agricultural Engineering | AG | B.Tech. |
| Applied Electronics & Instrumentation | AL | B.Tech. |
| Automobile Engineering | AU | B.Tech. |
| Bio Chemical Engineering | BC | B.Tech. |
| Bio Medical Engineering | BM | B.Tech. |
| Bio-Technology | BT | B.Tech. |
| Chemical & Alcohol Technology | CA | B.Tech. |
| Civil Engineering | CE | B.Tech. |
| Chemical Engineering | CH | B.Tech. |
| Computer Science | CO | B.Tech. |
| Computer Science & Engineering | CS | B.Tech. |
| Computer Science & Information Technology | CSI | B.Tech. |
| Electrical Engineering | EE | B.Tech. |
| Electronics & Communication Engineering | EC | B.Tech. |
| Electronics & Instrumentation Engineering | EI | B.Tech. |
| Electronics Engineering | EL | B.Tech. |
| Electrical & Electronics Engineering | EN | B.Tech. |
| Electronics & Telecomm Engineering | ET | B.Tech. |
| Electronics Instrumentation & Control | EX | B.Tech. |
| Environmental Engineering | EV | B.Tech. |
| Electronics & Computer Engineering | ECZ | B.Tech. |
| Electrical & Computer Engineering | EZ | B.Tech. |
| Food Technology | FT | B.Tech. |
| Instrumentation & Control | IC | B.Tech. |
| Instrumentation Engineering | IN | B.Tech. |
| Industrial Production Engg. | IP | B.Tech. |
| Information Technology | IT | B.Tech. |
| Leather Technology | LT | B.Tech. |
| Mechanical Engineering | ME | B.Tech. |
| Manufacturing Technology | MF | B.Tech. |
| Man Made Fiber Technology | MM | B.Tech. |
| Marine Engineering | MR | B.Tech. |
| Material & Metallurgical Engineering | MST | B.Tech. |
| Metallurgical Engineering | MT | B.Tech. |
| Mechanical & Industrial Engineering | MX | B.Tech. |
| Oil Technology | OT | B.Tech. |
| Production Engineering | PE | B.Tech. |
| Production & Industrial Engineering | PI | B.Tech. |
| Plastic Technology | PL | B.Tech. |
| Paint Technology | PT | B.Tech. |
| Textile Chemistry | TC | B.Tech. |
| Textile Technology | TT | B.Tech. |
| Textile Engineering | TX | B.Tech. |