Job is the source of our livelihood. It can cause serious issues for you and your family, if you lose it. At workplace, you may be anticipated to fulfill certain requirements, but you too have certain employee rights.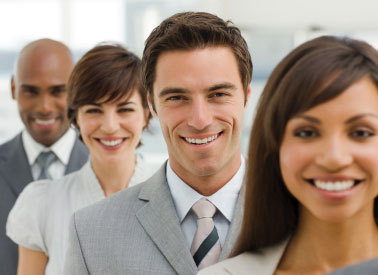 For example, your employer has to provide you certain benefits like overtime pay, regular breaks, worker's compensation insurance, time off for illness and more. If you are a disabled person, the employer may need to make alterations at the workplace to help you perform vital job functions properly.
If you are not satisfied then without hesitation discuss it with your supervisor or team leader. Surprisingly, your employer may willingly fix your issue and if not, there are other options. Remember law empowers workers with legal protection, so know your employee rights in California.
Basic Rights of an Employee
During job interview – Interview questions must be related to skills and qualifications needed for that particular vacancy. Normally, an employer cannot ask you about religious affiliation or sexual orientation.
Employers generally do not directly question about disability, but can ask whether you can do the vital job functions with or without reasonable accommodation. They cannot question, if you have been arrested and its consequences.
They are not authorized to acquire your arrest record. A past arrest cannot be used in taking employment decisions like promotion or appointment. They generally ask, if you have ever been convicted for a crime. There are exceptions here too.
Drug test – An employer has strong reasons to have a prospective or existing employee to take a drug test. It is especially necessary, if your job incorporates safety issues like driving passenger bus. Without advance notice, your employee has the rights.
Discipline or terminate – Almost all the state laws permit employers to discipline or terminate their employees at will (without any reason), but there are some important exceptions. For example, discipline or termination due to race, age or certain personal characteristics is regarded as illegal discrimination. There are many situations, where the employees right to discipline is restricted.
You may have complained about employer's illegal activities at the government agency.
Contract stating you can be terminated only for good or just cause
Discrimination – Law prohibits employers to terminate unfairly based on sex, age, national origin, marital status, disability, pregnancy, or sexual orientation. Job related discrimination is investigated in California by DFEH and EEOC.
In case of job discrimination issues, an employee has to file a formal complain at any one of these agencies. At DFEH, it is required to file a claim within a year of the discriminatory incident. With EEOC, a claim can be filed within 300 days of the unfair happening.
If the case is not resolved with EEOC or DFEH, you must obtain a 'Right to sue' document, before filing a court case. It is wise to hire an employment attorney before you file a claim with DFEH or EEOC because you are unaware of certain state and federal laws.
California law protects employees and employers under a lot of rules and regulations. There are many acts, which can help you. All the law and their protection criteria differ, so ask an experienced attorney, if any of these laws support your work-related condition.