Sometimes there is a need to make a single trip, not only because they couple have, or do not want to travel with friends but sometimes we like a moment of calm, relax, a journey where all the time is to itself, or even to think about the same.
There are times when you just want to forget about everything for a while and go venturing alone to discover new places, rediscover, meet people and enjoy new and interesting experiences!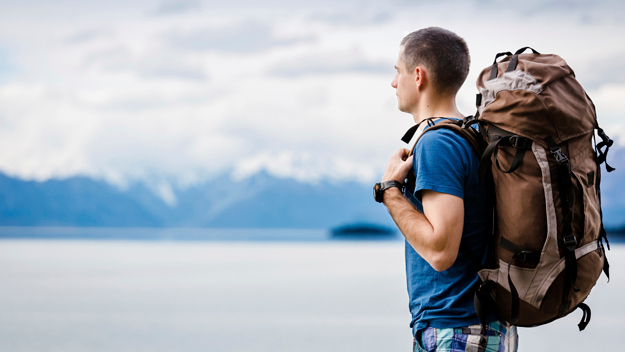 Bangkok, Thailand
This city is famous for making friends, also you can try their food and relax discovering interesting temples of this beautiful place.
Dublin, Ireland
This interesting destination was founded by the Vikings and is prefect to meet people, delight with its great cultural offer and spend pleasant and fun evenings in an entertainment center.
New York, United States
This city is perfect for fun center will be very difficult to get bored by its wide range of entertainment, from known cultural sites, to be able to try different gastronomic offers and of course plenty of places to shop.
Hong Kong, China
This bay is very beautiful and can meet countless islands and night markets either by sailing boat or ferry.
Amsterdam, Netherlands
This is famous for its beautiful colorful houses, canals, culture and interesting city coffee shops.
Melbourne, Australia
This city is perfect to appreciate the natural beauty of the bay and beautiful landscapes, and enjoy the street art.
Seville, Spain
In this special place you can enjoy much flamenco in all areas as well as make friends and enjoy life and its architecture.
San Jose, Costa Rica
The natural beauty of this place along with the hospitality of its people and the pleasant climate will make you enjoy every moment, from a walk in the street markets to enjoy a night of dancing with plenty of pace.
Bali, Indonesia
This place is perfect for relaxation and spirituality center, spend some time alone and meditating on its beautiful beaches or just free the mind through practices like yoga or through a Spa massage.
Vancouver, Canada
The pleasant climate with beautiful scenery and fun options, make this an exciting entertainment center.
Remember that in the end no matter where you choose, the most important thing is to have fun, learn new things and enjoy the most of every experience!
Traveling alone does not have to be boring. You can enjoy wonderful places without feeling alone. You can relax and know both places and wonderful people. Choose one of these destinations to travel alone and get ready for adventure.