Is your organization struggling to engage employees better? Is your sales team informed well enough to churn more deals? Are your distributors unable to understand your value proposition?
Enterprise video solutions, or EVS, can help you transform the way your company communicates with stakeholders. It can educate and inform your staff about the latest developments and innovations. Overall, EVS has today become an indispensable tool for employer branding and organizational success.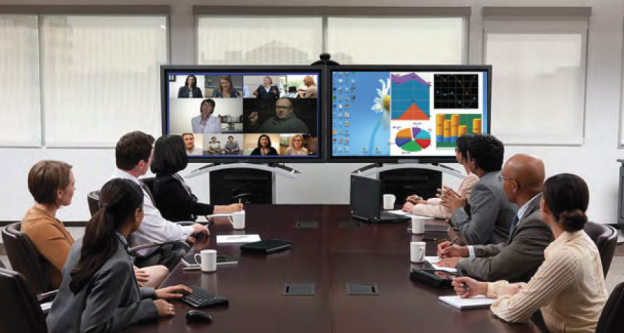 Engaged Audience
People are more receptive to visuals and videos can really change the way your company communicates with stakeholders, internally and externally. With a gamut of rich features that allow you to personalize audience experiences, you will have unmatched control over content, security and cost. User-based subscriptions and flexible licensing make EVS a business asset! It combines different media types, engaging customers with multimedia galleries and playlists that work across all devices and web browsers.
Training and Development
Want to deliver training sessions to your sales personnel? What better than videos. Whether you need to train your staff or provide tips to clients, a video platform makes all the steps easier. You can create, curate and deliver real-time learning & development sessions, far more engaging and effective than simple decks or emails. You can display educational content directly via standalone video/audio players and slideshows or embed them on your website. You can add categories and customize controls to provide the precise experience you want. You can even allow your audience to download content if they need to access the materials offline.
Multiple Devices
Enterprise video solutions can be synched across a number of devices. You have the power to reach out to all stakeholders no matter where they are or which device they are using, in real time. It is a cost-effective way to maintain brand reliability and strengthen brand awareness. For example, a company that has distributors can upload one video and share it on all its distributors' websites.
Sharing and Wider Reach
Videos are far more engaging than simple text-based emails and newsletters. Audiences are more likely to share videos and pictures than texts. Enterprise videos can easily be synched across social media, blogs, websites and other digital assets. Such solutions offer organizations SEO fields, social sharing buttons, Google-Analytics integration and email collection tools. It's easy to protect your content from copyright as well. This means the viewers can go ahead and share their content with friends and peers without qualms. And those shares and passes, from enterprise sites to social media, for instance, should not be underestimated.
Unlike publicly available video hosting sites, enterprise video solutions offer you rich dashboards and reports to extensively analyze a huge number of important metrics. With such solutions, you can get not only get more web traffic, increase audience engagement and transform website visitors into new customers, but make sure that you have the right figures to guide your marketing campaigns.
Deployment of video platforms can be on-premise or cloud based. Your choice will mainly depend on how your company operates around the world, security priorities and purpose of usage. Vendors providing the EVS platforms are aware of emerging industrial needs and suggest cost-effective strategies for EVS strategies for the long run.