While there is no way that you can fully protect yourself from crime or being at risk of crime, there are steps you can take to minimise the possible impact that crime and fraud will have on your life. Taking steps to make yourself aware of fraud, and how fraudsters are able to commit these crimes will stand you in good stead for avoiding the majority of crimes that people face.
These are some top tips to protect yourself from fraud.
Do not respond to an Email Asking for Financial Information
In the modern era, emails are replacing written letters and telephone calls as the main source of communication for many businesses, but no matter who is asking for information, never provide financial information in an email. You will find that no major bank or building society, or even any major company, will ever do this. It is possible that fraudsters are making emails that look authentic but no matter how reliable or realistic an email looks; don't fall into the trap of sending your personal information.
If you are asked for this information, find a phone number for the company, from an individual source, don't just accept the phone number in an email and ask to speak to someone and explain your situation. You will likely find that the original email was false, and this keeps your personal and financial information safe.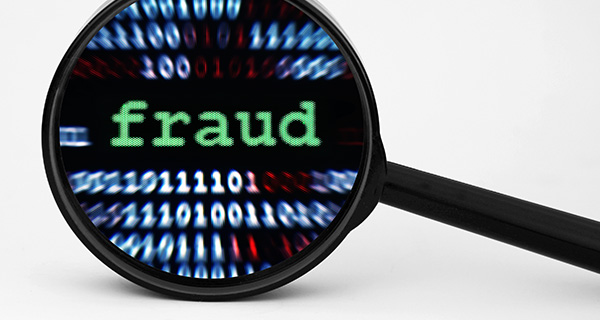 Be Cautious when Buying Online
Buying online can provide the chance to get your hands on bargains but not every bargain that you find online is as good as it looks or as you think it is. You should always make sure that the seller is genuine and if you have any concerns, such as a particular seller on eBay or Amazon, do some looking around and make sure that you check out their reviews.
When it comes to making a purchase, always make sure that the payment screen page is secure. This will mean that the address of the page begins with https:// as opposed to the more standard http://. The "s" in the address stands for secure and you shouldn't provide your banking details on a page that doesn't have the "s".
Be Cautious Around Marketing and Direct Sales
Again, when you receive aggressive marketing offering deals which seem too good to be true, you will find that they likely are too good to be true. To be on the safe side, you should look to avoid this sort of promotional activity or at least go and do some research of your own before you commit to buying what is on offer.
Use a Credit Card
In a comparison between using a debit card and a credit card, you will find that the benefits of a credit card will provide you with a greater degree of protection. If you use your debit card and fraud is committed, the money will be moved out of your bank account and you are the one liable for the loss. However, if a credit card is involved with the fraudulent act, you will find that the liability falls with the credit card provider and you will have a higher degree of protection.
Do not Write Down your PIN and Change your Passwords Regularly
You should never write down your PIN as you never know who may be looking, who may come across it or who may find it. Also, when it comes to passwords, you should look to have different passwords for different services and you should look to change your passwords on a regular basis. If someone manages to find a password for one account that you own, you don't want all of your accounts potentially compromised.
Shred Old Documents or Move to Paperless Documents
Rather than just putting old bank statements in the bin, you should be looking to shred your statements, as this will keep your information safer. Of course, in this digital era, many banks and business societies offer paperless documents sent to your email address, so that can help you to avoid the risk of having your data compromised.
Given that fraudulent activity provides an opportunity for people to make money, it is no surprise to learn that fraudulent activity is on the rise. Anyone caught acting in a fraudulent manner or committing fraud will find that they are likely to receive a severe punishment, which means that there is a need to have an experienced and professional solicitor on your side.
Andrew Reilly is a freelance writer with a focus on news stories and consumer interest articles. He has been writing professionally for 9 years but has been writing for as long as he can care to remember. When Andrew isn't sat behind a laptop or researching a story, he will be found watching a gig or a game of football.