For a better and efficient sports content writing, keen observation is required entirely during the event. The better you listen and analyze, the more engaging content you'll have. Ensure that the content you have created is:
Relevant
Useful
Actionable
Thought Provoking
Interactive
Shareable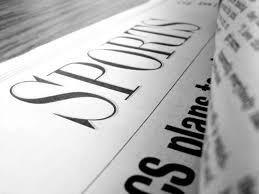 Some useful tips for an efficient sports content writing can be as listed below:
Reporting before writing: You must confirm the content before writing and check for the authenticity of it. Be sure of every aspect before creating the story. You have to create excellent experience in reader's mind similar to that of live audience to maintain the continuity of interesting sports content
Don't try too much otherwise it will make the entire content boring. It is neither possible nor good for the article to tell more about one single aspect eg. Like lifestyle of a single sportsman. So try a single focus and keep with it like creating a heading for story regarding one or two top players instead of writing a lot about one or writing about everyone.
Write unique: Have a unique style of writing that can touch hearts. Most of the sports writers restrict their content writing to factual data, stats, etc. so write a content that can touch hearts. Look for the little unknown, unmind, untouched aspects of the sports event and sportsmen life. Look for the experiences people don't know about because such events help people to learn something. Write something that has done something spectacular and overcome great odds.
Proof-read: Sounds simple but something worth doing. Spell-check the entire content to avoid spelling mistakes. Proof read to avoid any misguiding or faulty data that can spoil the essence of the writing. Spell check and grammar check you content to avoid language mistakes.
Captions and Pictures: Use pictures and caption regarding the sports content. Use picture of any heart touching moment or climax depicting the emotions of the sportsmen or the audience as people react faster to pictures than words.
Measure the content: Read the content yourself or ask help from any colleague or friend asking their opinion on the written content. This should be done in order to measure the effectiveness of the content, whether it is something worth reading and killing some time or not.
Lastly according to sports content writer's desire one thing can also be done which is asking public opinions. Everyone loves to give an opinion or answer a question and share their knowledge with the world, so content writer can also ask for public quotes and opinions to make the content look good and more reader oriented. Make your content shareable and write something unique that can inspire other writers as well.