Improper cyber security can be risky for small and solo firms because they can be easy targets to get hacked. Hackers certainly are a threat to your legal practice, so are stolen mobile devices or laptops, emails sent to wrong party by mistake, unrecoverable data because of faulty or no backups and using free Wi-Fi at public hotspots. You can take help from professionals at top IT support for law firms.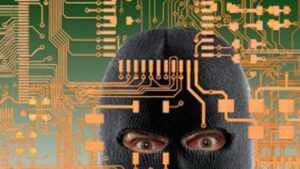 Top security tips
Strong passwords – First understand the essential aspects of a powerful password.
It has to be unique and applied for a single service only.
It has to be long and created using multiple characters.
It must not be a common phrase or word.
Best password is generated randomly. It drastically lessens the threat of unauthorized access to the law firm's data. Some password manager programs available help you to build random passwords, organize, and store all the passwords under a single master password for safe access.
Two factor authentication – Data stored in the clouds need extra protection steps. Two factor authentications offer that extra safety, for example, when you use ATM card. It is necessary to swipe the card and enter the PIN number.
Password or PIN
Something in physical possession like cell phone or ATM card
These two factors allow you to create powerful security barrier.
Backup – Loss of data, due to computer system failure or disaster is a likely scenario to hit the law office rather than a breach. If possible, digital data needs to be backed up frequently through a blend of cloud providers and physical hard drives. In addition, you will need to test restoration periodically. This step is necessary to stay prepared for unpredicted data loss and retrieval in a short time.
Computer updates – Apps are constantly getting updated to enhance security and performance. Therefore configure your computer to check software and system updates automatically then install them, when prompted through notifications.
Secured networks – Your wireless network needs to be set up securely and includes updated firmware. Configure your wireless to white list using MAC address. Set your personal VPN connection to use free WI-FI safely.
Encryption – This is the best solution to protect digital data. The document contents get transformed into an unreadable form. Therefore certain personal information, which travels across the internet, has to be encrypted. It includes transfer of documents and emails, files stored in the clouds, USB storage devices, and laptop hard drives.
Vetting providers – Due care is needed, before using 3rd party service in regards to digital and physical data, especially the ones stored in the clouds. Therefore before using 3rd party services, it is compulsory to attain assurance that their service will comply with the statute. In addition, you have moral obligations to guard your client's digital information.
Policy & training – Every law firm needs to set security policy to defend confidential information. It may include staff training program to educate on ways to
Manage the firms extensive networking security
Use Passwords
Log off requirements
Encryption procedures
Install updates
Protocols to protect mobile devices
Handling 3rd party access to firms data
It is not possible to ensure 100 % cyber security of firm's data, but following the steps provided above can significantly mitigate the security risks.