Zurich! The first and famous attraction of Switzerland for tourists that is not only financial centre but also the hub of airports and railway stations. Also, the city has got the status of cleasest and efficient city. You want more to hear about Zurich, then you would love to know that it has been rated the best place that have highest quality of life in the world.
Zurich has everything for everyone. Whether history buffs are curiously willing to see and admire the tall clock towers and gothic spires or culture buffs who would want to enjoy the museums and universitie. Also, Zurich is best known for its world class restaurants and hip clubs. You would definitely love to be once in Zurich to commemorate such beautiful experience all your life.
Here are 5 major places to explore in Zurich that will amaze you.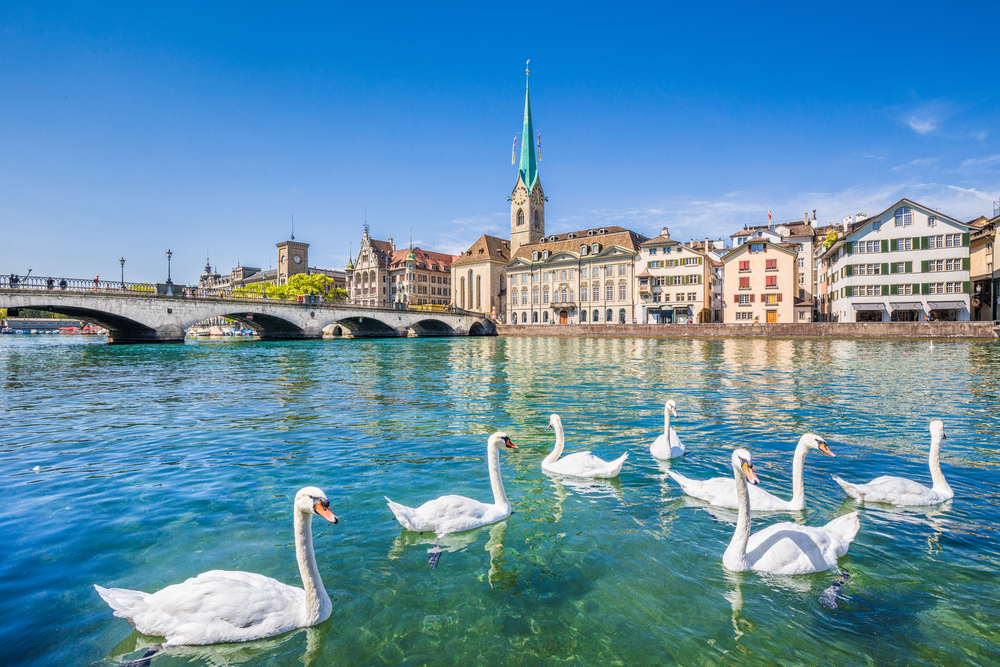 Lindenhof
Surrounded the hills and situated along the bank of the Limmat river, Lindenhof tells the great history of Zurich. It is best known for civil gatherings and Roman Castle. If are kind of the person who loves to see infrastructure, then Zurich airport has beautiful old mansions and buildings to explore and admire.
Zurich Opera House
Zürich Opera House is located at the Sechseläutenplatz in the swiss city of Zurich. Since 1891, it has been the home of the Zurich opera. There, you will also find the Bernhard- Theater Zurich and also the home to the Zurich Ballet. With twelve hundred seats, Zurich Opera House is a world-class venue for Opera.
Kunsthaus Zurich
If you are an art lover, kunsthaus Zurich is the place for you. It carries the most important art collections of Switzerland that has been assembled by the local art association. The collection includes middles ages art and also contemporary art with the emphasised Swiss art. You will see the works of various artists such as Pablo Picasso, Edvard Munch, Claude monet and many more.
Swiss National Museum
The Swiss National Museum was built in 1898 by Gustav Gulli in the form of French chateau. The museum describes almost every aspect of culture and the art of living. You will see many unique pieces such as a large collection of religious wooden liturgy carvings, panel paintings and armory tower. It also contains historical collection of Swiss coins from the middle ages, gothic art collection and a beautiful chivalry displays.
Uetliberg
If you love beautiful views , then Uetliberg will give you the charm of extremely elegant scenery of mountain plateau and adjacent lake with the same name that is enough to give you peace of mind.
You want to travel all over the world but what you need is convenience of transportation on the airport. Whether it's Zurich or any other city, there are enormous companies who offer airport taxi transfer service so that you can easily explore your trip without an hussle.