Home flooring needs change with season to season. If you are planning to get a new flooring done for your home or you are selecting flooring for your new home, make some important considerations first. Right from the type of the floors, its benefits, costs and longevity, you need to be sure which one works best for you.
We have tried to compile a list of the 5 best floors that you can install for your family home. They work best both for living as well as your kitchen and give it a charming look.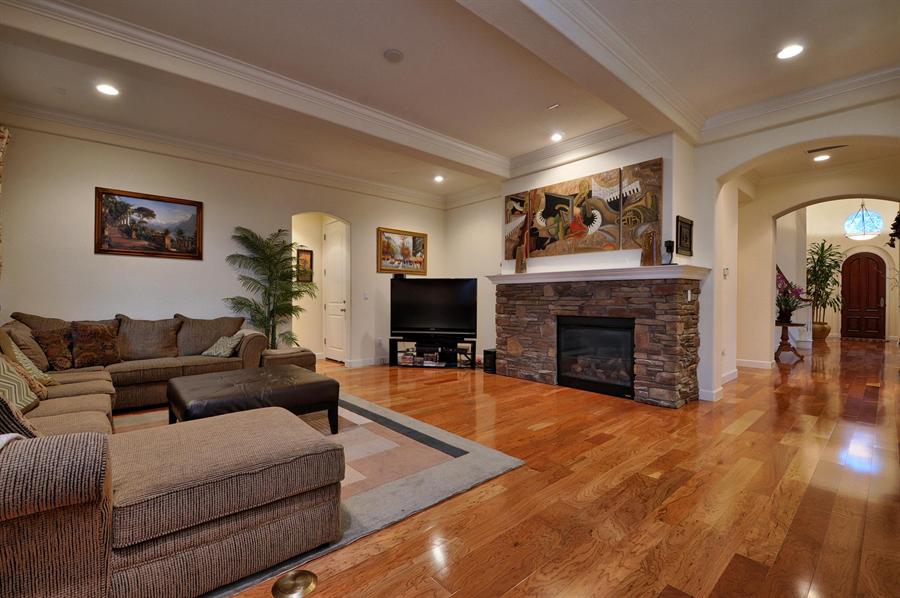 The Top 5 Floors for your Home:
Hardwoods
Hardwood is the natural variety of flooring that you can install at your home. They are authentic wooden flooring that look grand and absolutely classic. You are either the hardwood flooring type or the engineered type. The choice is yours!
Hardwood costs relatively more with the cost of the material as well as its installation. However, one can also opt for the engineered variety which costs a little less but gives them same appearance as the natural hardwood.
Hardwood flooring is good if you plan to resale your house. One can easily clean them using vacuuming. Living rooms are the best place to install hardwoods as they look incredibly stylish.
Laminate
Laminate is also an expensive variety; however, one can also find an affordable alternative in it. The best thing about this floor is that it normally does not scratch easily and scratches can be removed easily as well. One can also clean laminate floors easily and stains can also be removed without much effort.
One drawback for laminate is that it can get badly damaged with standing water. If you have water spill, clean it quickly or laminate can be damaged beyond repair.
One can use laminate floors for high traffic areas as they do not get scratched easily.
Tile
Tiles range from affordable to the luxurious variety. They required professional installation and can cost you heavily. They are durable and best for your home. They are resistant to scratches and water damaged. They can be maintained easily and are available in a variety of sizes and in different materials such as porcelain, marble, slate, granite etc.
The major drawback of tile floors is that they can crack with pressure and are difficult to repair. They are best for bathrooms, kitchens and even the dining areas.
Vinyl
Vinyl is comparatively cost-effective and the installation is also relatively low cost. Hence, this type of flooring does not burn a hole in your pocket. The only drawback of vinyl is that it does not match to the appearance of its expensive counterparts such as hardwood floors or tile. It also gets damaged easily and needs to be maintained and cleaned from time to time.
It can be used in rooms which need to shield a lot of noise as these floors are quiet and do not cause a lot of noise even when you walk on them.
Cork
Cork floors range from affordable to expensive variety. They are soft and warm. These floors also absorb sound and are good insulators for your home.
Cork floors are among the environment friendly varieties since made of natural product. They are resistant to the development of molds or bacteria and are perfect for your home.
The major drawback of cork is that it gets damaged easily with time. Its color fades on exposure to sunlight, standing water and continuous pressure.
Apart from these, carpet floors are also a popular choice for home floors and deserve a special mention!
Author bio:
The Author is an avid blogger and has written many blogs on home remodelling and renovation. He has been in the field on interior décor like hardwood flooring, Home flooring , Carpet in Calgary. for many years and his extensive experience shows in blogs he writes. He believes a what's next for the home renovation list is a matter of personal preference and there is no one size fits all solution to prioritizing the various tasks.