The very first automobile race was rolled out shortly after the second motor car was built. While this anecdote's accuracy remains, well, questionable, it would be fine to assume that the first race (or rather street race) took place on a public road. It took several years before someone suggested and actually came up with racing cars for circuits like such designed for horse races. The first racecourse to be built in England was back in 1907, a whole 21 years after the motor engineering legend Karl Benz got his patent for his self-propelled Tricycle.
However, even after the invention of permanent racing circuits, street racing has endured the test of time; though with much fewer legal street races i.e. those with temporary barriers set up to cordon off traffic in some sections. There are much more illegal street races than there are legal ones. If you are planning to indulge in these spoils of speed and adrenaline, at least do so in something with a decent chance of winning. Here are five of the top street racers that you can live up to a challenge with.
 1. Nissan GT-R
One of the biggest (if not the biggest) key to victory on a good day in the "Stoplight Grand Prix" or rather street race is having a good launch. Few of the street-legal cars can match up to the kind of ferociousness accorded by the Nissan GT-R. The pick of this car from not to 100 mph is just phenomenal, well in the region of supercar capability. The new GT-R boasts of a 530 hp powerhouse with a 3.8 litre V6 engine with mind-blowing launch control, a fete not bad for a two ton coupé. It also features a clever 4WD system. 0-60 mph is dealt with in less than 3 seconds.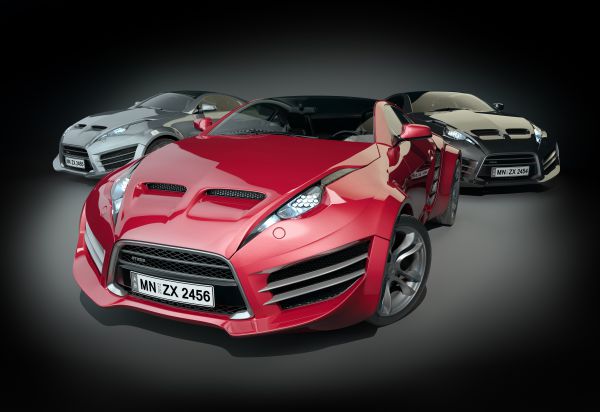 2. Ford Shelby GT500
A top notch street racing list would be categorized as incomplete if it did not feature at least one (or two) muscle car(s). Off from Ford's production line comes their best, the Shelby Mustang GT500. It is one of the best one can buy new. It has an all-aluminum supercharged 5.4 litre V8 engine that discharges 550hp alongside a 6-speed manual transmission. Ooh and the sound track of the legendary Shelby exhaust systems will of course turn heads, something much needed in a street race. Of much more importance to street racers in this race car is its solid rear axle, which many realize is much less susceptible to "wheel hop" than most conventional designs of independent rear suspension.
 3. Mitsubishi Lancer Evolution MR
This car comes out of the Japanese firm's rallying success. They have realized that in rallying, grip / traction and acceleration are of key importance in setting fast track times, making the Evo a force worth reckoning with on the street. It features a 2.0 litre turbo-charged inline-four engine giving a breathtaking 291hp, a superb engineering success drawing all that power from a mere 2 litre engine. It also features a dual-clutch 6-speed transmission, great for "rapid fire shifting". It also comes handy with Eibach springs, Bilstein struts as well as two front brake rotors which will help you take on those curves just as smooth.
 4. Chevrolet Camaro ZL1
Here's a second entry of American muscle with guts to take on the modern sheer-powered Shelby GT500. Though not as subtle, the 2012 Camaro ZL1 comes with a supercharged 580hp V8 engine, though not as fine-tuned as the similar one in the Chevrolet Corvette ZR1. It will still be trouble on the street.
 5. Porsche 911 Turbo S
Concluding our top five is the German-engineered Porsche 911 Turbo S. It features a dedicated AWD system, dual-clutch 7 speed transmission with a twin-turbocharged six-cylinder rear-mounted engine (a 3.6 litre flat-six). This German motoring fete has many similarities with the Nissan GT-R including some of the unmatched picking speeds on the race track, well in the supercar comfort zone.
Book Driving Practical Test online today and get enrolled for a driving test to enhance your skills on the road.