1. New York City, NY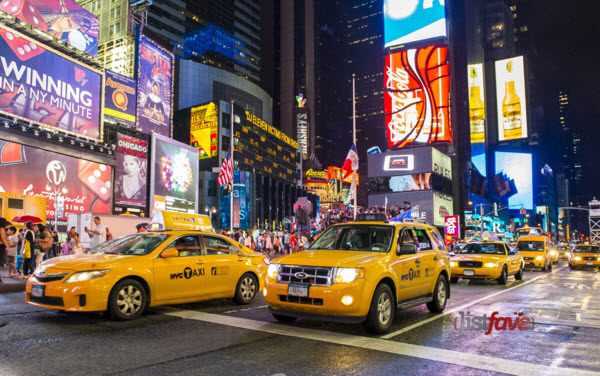 If you visit one big city in America then this should be it. It's a hive of activity with something for everyone. There are shops galore, iconic sights and a buzzing night life. Even if you are used to the hustle and bustle of London it will not prepare you for NYC.
Must-see places include the Statue of Liberty and Times Square. Obvious choices but well worth it. Also, try and get some shopping done in any of the big department stores and have a nice stroll or cart ride around Central Park.