Australia is one of the countries in the world that is known for horse racing competition. Most of her racing is done on a flat surface that is mainly grass (turf). The jumps season in Australia is limited throughout the year. All types of thoroughbred racing are catered for by the Australian racing having maidens for non-winners, aged races for two, three, four year old and upward horses, mares races for females, special needs races or restricted conditions, group one racing for elite and other types. Any race that goes 5000 and above is for hurdles and steeplechase while below that lets say 800m to 3200 is for flat racing.
Below are types of horse racing in Australia and their detailed information:
Hurdle Race 
* Here a series of hurdles with a maximum of one meter high and not more than 150 meters from the starting point are set for horses to jump.
* The premier hurdle is required to cover a distance of not less than 2800m with a weight of at least 62kgs whereas non-premier should have 63kgs as their weight.
* The minimum top weight for a hurdle event is 68kgs.
* The jumps season in Australia are mainly taken in Southern Australia and Victoria during the period of March to August.
Steeplechase Race
* Fences of not more than 1.15 meters in height are set for horses to jump over
* Here the premier hurdle events cover a distance of 3200m with at least 62kgs as minimum weight while the non-premier weight is 63kgs
* The minimum top weight for the steeplechase event is 68kgs.
Flat Race
* In this type of race there is no planned obstacles in way horses only race on a flat surface.
Class Races
* The races here are of six types that is from class one to class six
* Horse that have not won more than one race are restricted to class one race and the same applies to all class upto 6 which is for horses that have not won more than six races in their competition
* Maidens who are yet to win a race are entitled to any class race.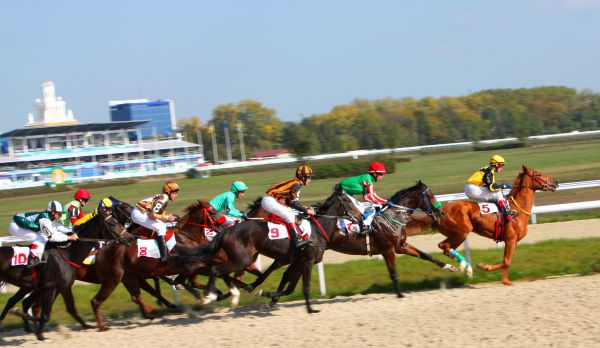 Maiden Race 
* Those horses who have not won the flat race at any advertised or registered race in the country are restricted here.
* The same rule applies to maidens for steeplechase and hurdles race
Ratings Based Handicap Class Races
*The horses here have base points allocated to them following their past performances.
* The horse is assessed by the handicapper from starting and usually applies a penalty to the horse base rating depending on horse performance on that race.
The restricted and special conditions races
* You will only be allowed at the condition event when you meet specific conditions
* The conditions are age, sex, number of wins in the country or city, horse colour and prize money won.
Two -year Old Race
* This is 2-year-old colts and geldings or fillies event.
* The race is open to males and females like the blue diamond stakes at Caulfield
* The 2-year-old race has a distance 900 meters in the early racing season.
Three-year Old Race
* This event is only for 3-year-old colts and geldings or fillies.
* This one is also open to males and females like the Victoria derby at Flemington
Four-year Old Race 
* This is a horse race event for only 4-year-old horses and mares.
Mares' Race
* It is a race event for female horses who are 4 years old and more.
* In addition there are other races in Australia apart from those top ten named above like the Oaks, Open, Handicap, Flying, Welter, Flying Welter, Invitation race, Stakes race and many more.
Conclusion 
Are you interested in visiting Australia? If yes, you can apply for Australian visa online through the Department of Immigration and Border Protection. The application forms are available to any individual either skilled wo Australian visarker or unskilled. You can be able get an Electronic Travel Authority if you are not from Australia.