Working single mothers have many responsibilities between work and home, and very often, little free time. Choosing a gift for the single working mother in your life is actually pretty easy, however, if you keep in mind some basic tips. Single mothers who work are often too busy to enjoy a night out or too financially burdened to spend money on a new outfit or nice perfume. Holidays are the perfect time to give a gift that either helps a single working mother with everyday life, or gives the gift of luxury or entertainment. The following list provides ten gift ideas for the working single mother.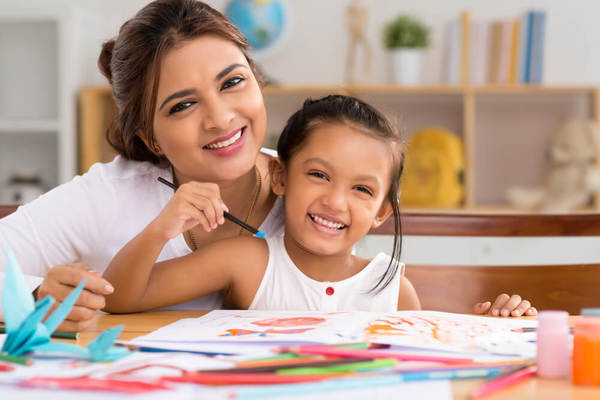 1. Clothing
Single mothers who work outside the home often need new work clothes. A nice sweater, business suit, or dress that appeals to personal style of the person is a great idea. Single mothers will appreciate the new outfit and feel good about wearing something new to work or when they go out. If you can't decide on what to buy, choose a store like Sears, Bon-Ton, Kohls, Dress Barn, or Fashion Bug to purchase a gift certificate from. Stores that do not offer children's clothing will be best in preventing the recipient from spending the gift certificate on the kids.
2. Babysitting
This is the gift that most single working mothers most need. After childcare expenses for work, there is often little money left to justify a babysitter for a night out. Give a free babysitting card as a gift, offering the parent a Friday night out or just some alone time. This gift is priceless and will cost you nothing but a few hours of your time.
3. Netflix
Single working mothers often have little time to remember to bring back the DVDs to Blockbuster on time. Services such as Netflix, allow DVDs to be shipped in bundles of one to five DVDs at a time right to your mailbox. The large variety of movies, television series on DVD, and children's selections will give the entire family free entertainment every night. You can purchase a subscription online for as many months as you'd like to give as a gift. Wal-Mart and Blockbuster also offer online DVD services that you can order as a gift. Add some microwave popcorn and cinema sized candy to make the movies at home feel like a night at the local theater.
4. AAA Membership
AAA is a great gift for working single mothers because it takes the worry out of automobile on-the-road assistance. Gift certificates for a year of AAA services are available that provide the recipient with a year of AAA services. Single working mothers will be less stressed when they need auto assistance for a flat tire or dead battery.
5. Movie Passes
Movie passes to the local cinema are a great gift idea for single working mothers because they guarantee a night out with or without the kids. Movie prices are often hard to manage for single working mothers when they have to pay for a few admission tickets and a bucket of popcorn. Movie passes can also give the single working parent the chance to spend time with the kids out of the home.
6. Restaurant Gift Certificates
Single working mothers may find it difficult to justify paying for a nice dinner at a restaurant. Choose one of the local favorites or a chain restaurant for gift certificates is an excellent idea for single working mothers. Smaller books of gift certificates to fast food restaurants may also be a good idea for mothers who often have to pick up dinner at a drive-thru restaurant when they are pressed for time. You could make a basket of local fast food gift certificates for busy single mothers.
Some suggestions for nicer restaurants are Red Lobster, Olive Garden, Fridays, Outback Steakhouse, or Applebees. All of these restaurants are chain restaurants that offer holiday gift certificates.
7. Food Baskets
You'd probably be surprised how many working single mothers would appreciate a basket of food items. Choose a theme and fill a basket with everyday staples, snack items, or baking products. Groceries can add up for single working parents and though they may not specifically ask for holiday groceries, they will appreciate the thoughtfulness of this gift. Adding a grocery store gift card to the basket is a nice touch, of you can afford to do so. Including some of the food items that you know are a family favorite, can personalize the gift.
8. Scrapbooks or other Memory Keepers
Scrapbooks are a great gift for single working mothers. Add a disposable camera and some scrapbook decorations to make a complete gift package. There are many online stores to choose from and A.J. Moore has an entire section in the store with scrapbooking materials.
9. Luxury Bath amp; Beauty Gifts
There are some wonderful bath and body shops to choose luxury gifts for the working single mother. Bath and Body Works or The Body Shop offer pre-made gift baskets filled with scented lotions, shower gels, and bath items. Both of these stores are popular among women. Another excellent idea would be to order a luxury gift basket from Basin. This store specializes in unique luxury homemade soaps and bath items, including scented large bath bombs. A gift basket sent to a single working mother would be long remembered. The online Basin store has many options to choose from for holiday gifts.
10. Cleaning Service
Single working mothers are extremely busy and often have the challenge of keeping up with the housework when they are exhausted. The gift of a cleaning service is the ultimate way to appreciate your favorite single working mother. Even a one time service would be helpful. Attach a note with this gift to let her know that she deserves a break.
The top ten gift ideas can be personalized to fit the personality of the recipient. A combination of a few gift ideas could be included in a large gift basket. If all else fails, put some money in a card.