4. Philly Cheese Steak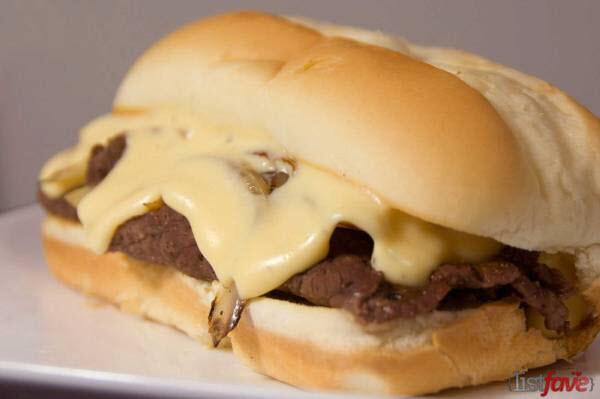 It's made of frizzled beef that is chopped as it's grilled with grease. The rest of the delicious greasiness comes from onions and cheese. It's usually American or provolone cheese but Cheese Whiz is often used too. It's all then laid out in a long Amoroso bun.
There's lots of variation on this including adding in other vegetables. It's also said that the very first Philly Steak was made with pizza sauce instead of cheese.