6. Delmonico's Steak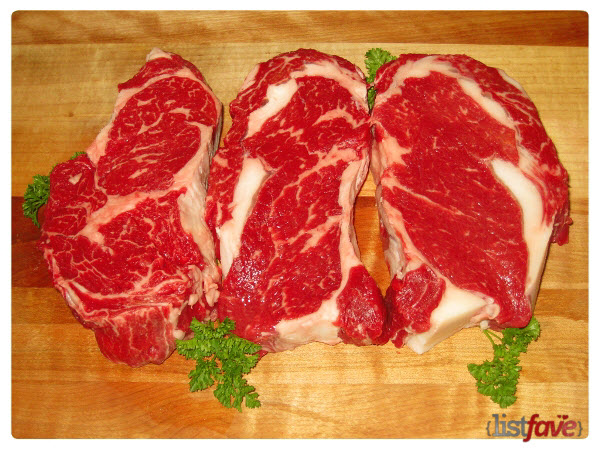 The universally acclaimed Delmonico's in New York was one of the first diners to use tablecloths, printed menus and have private dining rooms in 1837. They serve a steak that is rumoured to have been one of Lincoln's favourites.
The steak is basted with butter and seasoned with salt then grilled over a live fire. Delmonico's has come to mean the best when it comes to a steak.